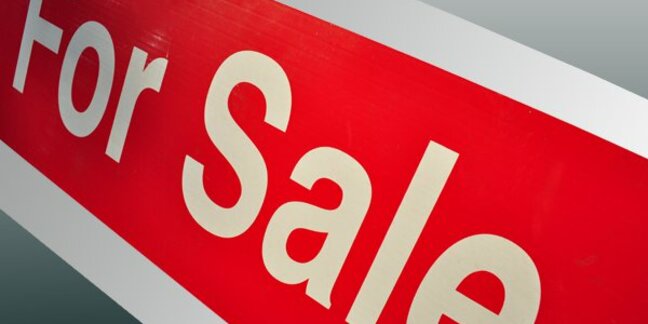 Server giant and networking player Hewlett-Packard and networking giant and server player Cisco seem to have buried the hatchet. Admittedly, it is a pretty small hatchet and they are still brandishing pikes pointed at each other's guts. But they are not fighting.
That's because there are plenty of customers that have HP for servers and Cisco for switches, and they want to get the benefits of converged networking on blade servers without having to go all-in with one vendor or the other. And thus HP and Cisco have teamed up to stretch a fabric extender for Nexus 5000 converged switches that has been used on Cisco servers so it can work in the HP BladeSystem enclosures.
This was not exactly the plan in September 2009, six months after Cisco entered the server market with its "California" Unified Computing System blade servers; these featured a variant of the top-of-rack converged Nexus switch and the fabric extenders that plug into those blade servers.
That autumn, Cisco announced a plan to create the Nexus 4000 line of converged 10GigE switches to plug inside the IBM BladeCenter and HP BladeSystem blade server enclosures. The Nexus 4001I switch for the IBM blades came out a month later, matching the ports on the 14 blades in the IBM enclosures. The HP variant, which would have had 16 ports to match the blade count in the c7000 chassis was never heard from again. And that is probably because in November 2009, HP shelled out $2.7bn to acquire network equipment maker 3Com to take a more direct run at Cisco's data center business than the company's Procurve edge switches could.
By February 2010, Cisco had kicked out HP from its close circle of privileged partners. The top brass at Cisco and HP alike have since had their hands full, with reorganizations and serious business issues, and now is clearly not the time to irritate customers that want to mix Cisco switches and HP servers as they have been doing for decades.
And thus, Cisco is meeting HP halfway with the Nexus B22-HP fabric extender, which as the name suggests is used to link HP's ProLiant and Integrity blade servers with HP's Nexus 5000 top-of-rack converged switches. This is an alternative to HP's own VirtualConnect switching for blade servers. Each B22HP fabric extender has sixteen 10GigE downlinks that can auto-negotiate down to gigabit Ethernet speeds as well as eight 10GigE Ethernet uplinks to a Nexus 5000-class switch that resides outside of the BladeSystem enclosure. Depending on the model, up to 24 of the B22HP fabric extenders can be managed by a single Nexus 5000 series switch.

The Cisco Nexus B22HP fabric extender
The fabric extender can be used to extend converged server-storage networking from Cisco Nexus 5010, 5020, 5548P, 5548UP, and 5596UP switches. The blades in the ProLiant G6 and G7 series (x86-based) and in the Integrity BL and BL i2 series (Itanium-based) are supported inside the BladeSystem chassis and talk back to the Nexus switches through the extenders. The fabric extender can slide into the eight-blade BladeSystem c3000 entry chassis and the regular sixteen-blade c7000 chassis. HP and Cisco still support the Catalyst 3020 gigabit Ethernet switch in the BladeSystem enclosures, which have the same port counts as the fabric extender and are switches in the own right.
The Nexus B22HP fabric extender isn't cheap at $9,799 a pop. ®
Sponsored: Practical tips for Office 365 tenant-to-tenant migration