This article is more than 1 year old
HTC Radar WinPho 7.5 smartphone
You've been Mangoed...
Review It's been a year since Microsoft revamped its mobile offering with Windows Mobile 7, which was greeted with cautious enthusiasm by critics and punters alike. It's taken a while, but we're now seeing the first major update with version 7.5 (aka Mango) appearing on the solidly built HTC Radar, which also includes a 5Mp camera.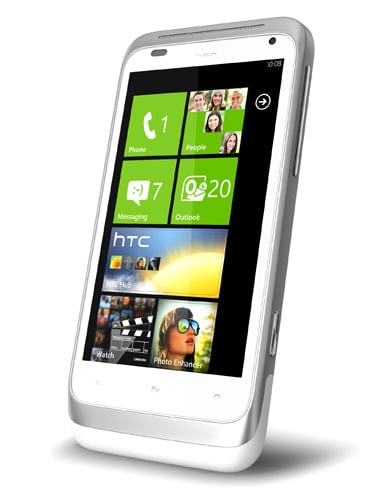 HTC Radar Windows Phone 7.5 'Mango' smartphone
While it's had quite a few welcome tweaks and updates – Microsoft claims it's made 500 changes – Mango is hardly a great leap forward. It looks lovely though on the Radar's 3.8in , 480 x 800 touch display, with screen candy enhancements such as active tiles, animations and background pictures.
Gratuitous graphics aside, multi-tasking is now more advanced – a long press on the back button displays a carousel of the various apps you've got running, and you can keep adding them until the processor gives up. Usefully, there's now a battery saving feature that switches off Wi-Fi, push e-mail and background apps when your power's getting low to help squeeze a bit more juice out of it.

Alas, no micro SD expansion – storage is limited to the 8GB on-board
Those tiles on the start page can soon build up, but Windows Phone 7.5 manages the problem of ever-increasing lists of apps on your phone by making it easier to search for them – start typing the name of an app and it will instantly suggest potential candidates as you type.
More of the tiles that you can pin to your start page are now active, in a similar way to the widgets available for Android handset. So if you instal a travel app from an airline, for instance, it may include a live tile that you can pin to your start page to offer you flight updates.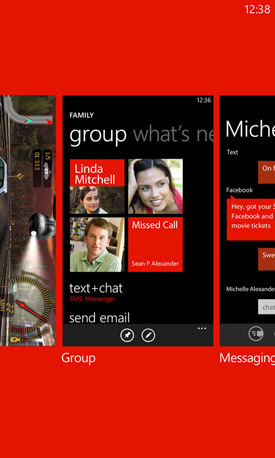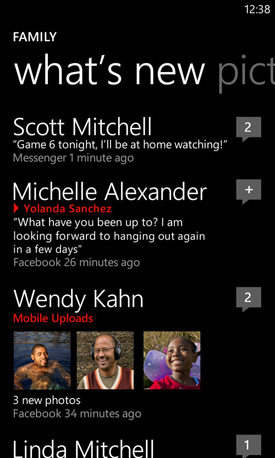 Multitasking apps carousel and networking updates
You can also sort your contacts into different groups then pin each group as a tile to your start screen. That tile is then active, and will keep you posted on incoming e-mail or social networking updates from those people. You can also create tiles for individual e-mail services and even individual folders, making it very easy to keep up with the important stuff at a glance.