SF, comics and videogames fans, don't forget that London Comic Con takes place this weekend at the Capital's Excel centre.
On offer are all the usual convention opportunities to spend your hard earned on books, comics, DVDs, BDs and tat.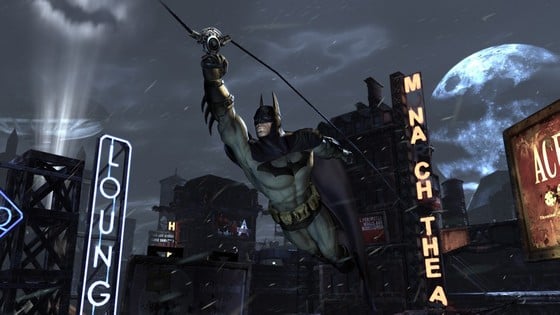 Warner Bros is sponsoring the two-day event, so you'll have an opportunity to try out Batman: Arkham City but there are plenty of other publishers in place with demos and play zones featuring new and upcoming titles like Assassins Creed: Revelations, Lord of the Rings: War in the North, Saints Row The Third and Rayman Origins.
SF fans can hear from the stars of the Syfy channel's latest shows and the BBC's Torchwood at a variety of panels.
There's even dressing up too.
London Comic Con runs from 29-30 October, with general opening taking place at 11am. Tickets cost £10 a day, and kids under the age of ten go free.
Advance tickets and attendance details are available here. ®