This article is more than 1 year old
Sony Ericsson Xperia Ray Android smartphone
Light touch
Review Smartphones seem to be getting bigger and bigger, but among the recent models from Sony Ericsson is the Xperia Ray, a slim and stylish Android 2.3 device with a sharp 3.3in widescreen. It also sports a well-featured 8Mp camera with 720p HD video recording and a host of other handy functions at a mid-range price.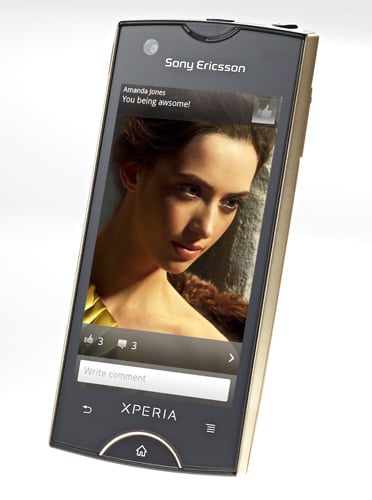 Sony Ericsson's Xperia Ray Android smartphone
There's no doubt that the Xperia Ray is a sleek-looking sliver of technology. It measures 111 x 53 x 9mm, weighs 100g and the front is covered by a single sheet of glass, topped and tailed by a semicircle insert. The crescent at the top – which sits next to the forward-facing VGA camera – is purely aesthetic, however, the one at the bottom is a physical home button. This is flanked under glass by menu and back buttons, with Sony Ericsson once again choosing to do without the usual Android search button.
The sides feature strips of brushed aluminium as well as a volume rocker and microUSB power/sync slot, while on top is a power/sleep button and 3.5mm headphone jack. The back cover is a tactile, rubberised plastic and surrounds the camera lens and LED flash.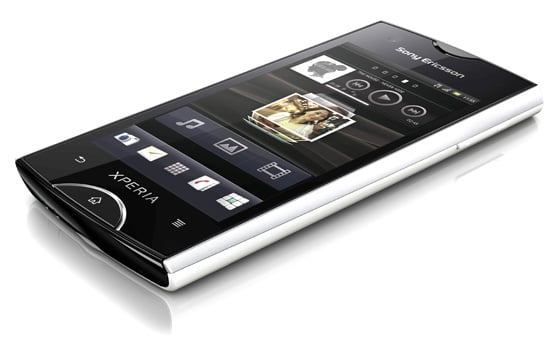 A mid-range smartie with upmarket ideas
The capacitive screen's a bit of an odd one. Diagonally, it measures 3.3in, but that actually translates to 480 x 854 pixels, offering an unusually widescreen resolution, like a dinky little cinema screen. It promises over 16m colours and looks as sharp as a tack, but there's really no getting round the fact that for a smartphone, it's rather on the small side.
The Xperia Ray is running 2.3.3 Gingerbread version of Android, not the very latest version but you'll be missing out on much. Like HTC's Sense UI, Sony Ericsson has put its own spin on the basic Android look, with original icon designs. This latest version includes a retro-looking power-down animation that mimics an old cathode ray TV switching off.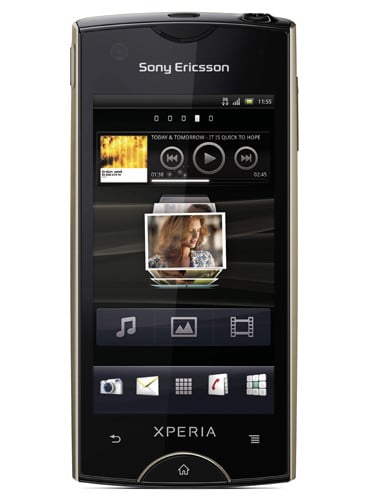 Whether you watch movies on the 3.3in screen or not, it partners well with its 8Mp camera
There's also greater integration of Facebook – Facebook albums appear in your photo gallery, events in your calendar and you can 'like' tunes directly from the music player. Incidentally, you can also search for related lyrics and videos from the player too.