This article is more than 1 year old
Sony Ericsson Xperia Ray Android smartphone
Light touch
Flash in the hand
The 720p HD video is smooth and seamless, and there's a basic video editor that allows you to chop the ends off your clips. Unlike its big brother the Xperia Arc however, there's no HDMI connection which would allow you to transfer it directly to your TV.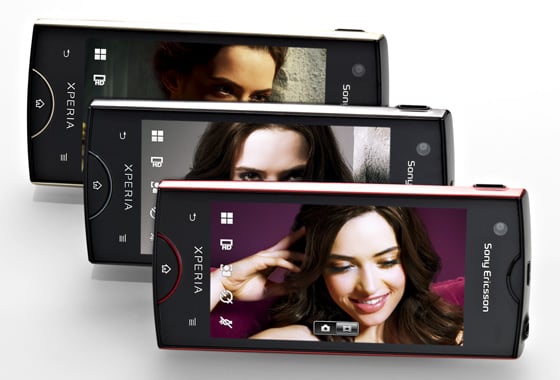 The Mobile Bravia engine makes for a good movie viewing experience but the battery takes a hit
The browser is standard Android and the odd aspect of the screen isn't a hindrance except when it comes to inputting info such as web addresses. That's because the keyboard when you're holding the phone in portrait mode defaults to the alphanumeric type because of the small screen, though you can switch to a full Qwerty keyboard by turning the phone on its side. That little niggle aside, the browser supports Flash, which is always a bonus.
Films look pretty good despite the screen's relatively small dimensions – you can certainly get away with watching a full length movie, just about, due in part to Sony's Mobile Bravia Engine derived from the company's fancier TVs. Fortunately, this feature can be switched off to preserve your battery life. There's an online link to Sony's Qriocity service allowing you to rent or buy recent movie titles from their online store – the latest blockbusters are £12 a pop mind.
While you're watching you can take advantage of Sony's xLOUD Experience, which gives a boost to the phone's loudspeaker – not just for media, but also for ringtones. The music player looks and sounds good and comes with TrackID for identifying mystery tunes on its built-in FM radio or indeed any other audio source.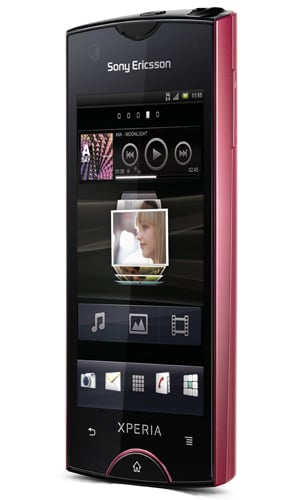 Plenty of tempting features, but you'll need to charge it daily
As for on-board software, besides the riches available from the Android Market there are trial versions of OfficeSuite and WisePilot satnav software, but you'll need to pay extra for the full versions. There's 300MB of memory on board and it comes with its own 4GB microSD card, though you can bump this up to 32GB if you like.
Battery life isn't great and the 1500mAh model barely delivered a full day of fairly heavy use. Call quality is decent as well, with voices coming through the loudspeaker clearly and without excessive compression.
Verdict
The small screen won't appeal to everyone, but if you can get used to it, there's a massive amount of features built into the Ray for a comfortable midrange price. ®
More Android Phone Reviews

Sony Ericsson
Xperia
Arc S
HTC
Evo 3D
Ten… Androids
to outshine
the iPhone 4S
Orange
Barcelona
Samsung
Galaxy
Fit

Sony Ericsson Xperia Ray Android smartphone
Sleek and slim Android smart phone with 3.3in touch screen and 8MP camera with 720p HD video recording.