This article is more than 1 year old
Apple plans big solar farm to clean dirty datacenter
Project Dolphin – how green can you get?
Apple is planning to build a huge solar farm to augment the power supply of one of its dirtiest datacenter clusters.
The company has asked permission to clear 171 acres of land for a solar energy harvesting operation at a new datacenter in Maiden, North Carolina – codenamed Project Dolphin. Apple's existing datacenter operations there are among the most environmentally unsound, with a Greenpeace report in April finding 94 per cent of generative and cooling power coming from nuclear or coal energy.
Under a planning application spotted by the Charlotte Observer, the company plans to expand its existing solar facilities by removing topsoil to grade a site opposite the new datacenter. The company has promised not to block streams in the area as it does so. Permission for the work has been issued, but no further information will be forthcoming until Apple applies for a formal building permit.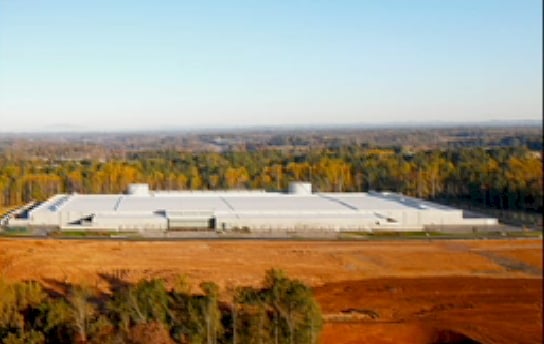 Project Dolphin looking to green Apple's image
A Greenpeace spokesman told The Register that, working on the best available information, the datacenter should require a base load of around 100MW, although Apple isn't disclosing exact figures. North Carolina gets an average for five sun-hours a day, and if the 171 acre site was covered with the best available solar cells, Greenpeace guesstimates the site would generate around 30,000 MW hours per year, under best case conditions. That's helpful, but little more than that.
Cheap power and land is what attracts many companies to North Carolina, with Facebook and Google also having datacenters there, and incentive schemes like the One North Carolina Fund are set up to get employment for local workers. But Apple has been facing criticism from environmental groups for the environmental effects of its power, and greening its image does no harm, as well as protecting it to an extent from the vicissitudes of the energy market.
Apple has worked to improve its less-than-clean environmental reputation. For years, the company stonewalled in response to heated criticism over toxic chemical overuse and the poor standards of its suppliers. More recently, Apple's environmental stance has improved remarkably, with datacenters in Austin, Texas; Sacramento, California; and Cork, Ireland, that are now 100 per cent powered by renewable energy. ®