A Google-funded internet research centre opened its doors in Germany yesterday.
The €4.5m academic institute will explore web innovations in general – and not just those related to Google.
"This is not a 'Google Institute'," the company stressed in a blog post. "It is an independent academic body. Google will not interfere with the research.
"Of course, Google is keenly interested in better understanding the interaction between the web, academia and society. But we need experts to help us all understand how the web is changing our world."
Regulators in Germany have been quicker than many of its European counterparts in criticising and, in some cases, curtailing Google's operations in the country.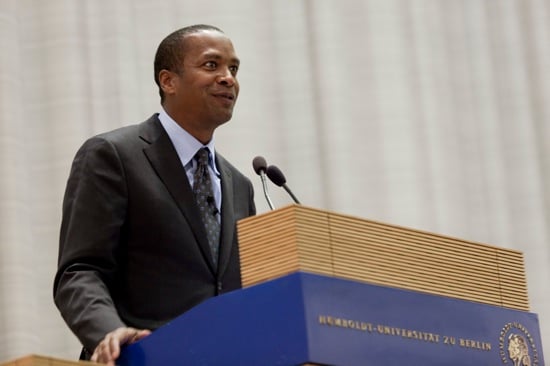 Image of David Drummond courtesy of Google
In April this year Mountain View confirmed it would not be collecting any more pictures for its Street View service in Germany.
The decision was taken in light of objections from German privacy watchdogs.
Google opened the institute yesterday in a ceremony attended by the company's senior veep David Drummond.
He said at the event that the research centre would "be based on a philosophy of openness, open access, standards and an ability to innovation. [sic]" ®
Similar topics