Orbitsound T12v3 spatial soundbar
Flatscreen fortifier
---
Review The popular Orbitsound T12 soundbar has reached its third version. Retailing for the same price as version two, the new edition looks the same externally but there are various improvements inside, including a better subwoofer speaker, higher quality components for the main speaker drivers and an extended volume range.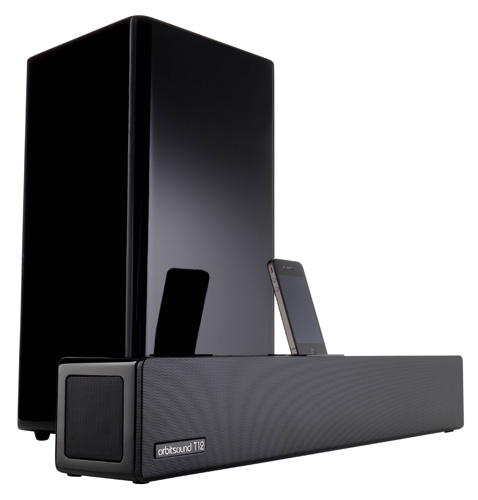 The T12 looks the same as before on the outside but features upgraded components
As before, the main unit uses a conventional 605mm long soundbar shape – housing four midrange speakers and two tweeters – but the crucial part is the pair of additional drivers, one at each end, to create a consistent stereo experience across a wide choice of seating positions. Orbitsound describes this as 'spatial stereo' a rebranding of its airsound tech found in previous models.
This product improves on the often inadequate sound from TV speakers, especially as flat-panel screens get increasingly slim. Unlike some soundbars it does not claim to create virtual surround sound, and airSound works without any digital signal processing.

Sockets include various digital and analogue inputs. The final production model will lose the stereo width switch
It takes a simple concept and applies it well, which is why it's so appealing. Setting up is straightforward; it functions best with a digital audio connection from a TV, using that as a hub for any extra sources such as a set-top box or DVD player. There are no decoders for Dolby Digital, et cetera, so make sure your connected device is not configured for bitstream output.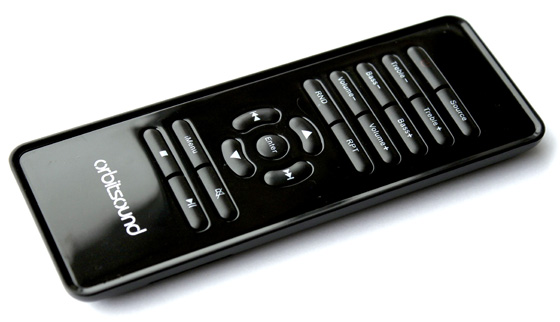 A slimline remote also controls iPods but the volume buttons could be better placed
The small remote control – like a fat credit card – has seen a redesign since the original version. It's fine, though the placement of its all-important volume buttons could be more prominent as it's too easy to hit treble or bass instead.