First look Canon's top-end DSLR range has long been a slightly confusing place. The EOS-5D, both Mark I and II cameras, were self evident – slower, very high-quality stills models for studio photographers on a budget. The high-end, featuring EOS-1D variants was baffling, though.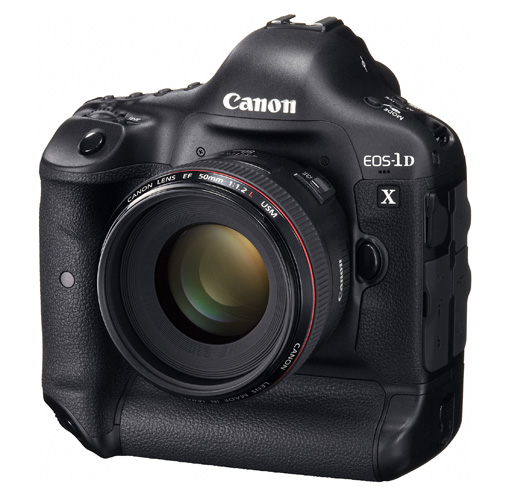 Next year's model: Canon's EOS-1D X
If you were a wildlife or sports shooter, the crop-frame Canon EOS-1D Mark IV was the obvious choice: 16.1Mp, 10fps and enough focus points to allow the most hapless photographer to latch on to passing athletes or wildlife. Alternatively, studio photographers could opt for the full-frame EOS-1DS Mark III with 21Mp – the same as the EOS-5D Mark II – in a full-height body with 19 cross-type AF points.
The problem was, opting for either meant compromising. With the EOS-1D Mark IV you were losing image quality, as comparison tests with the Nikon D3s often showed. Or, if you went for the last-generation EOS-1DS Mark III, you were losing a significant amount of speed - its fastest pace of 5fps comparing poorly to the D3S' 9fps.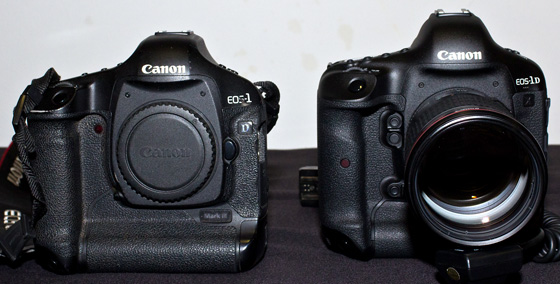 Compare and contrast: EOS-1D Mark III (left), EOS-1D X (right)
Canon has simplified things enormously with the EOS-1D X. There is now just one camera at the top of Canon's pile, and this is it: a full-frame, high speed monster, designed to rob Nikon of its head of steam in the professional DSLR market.
The headline news is that Canon has resisted chucking more megapixels at its new hulk. The Nikon D3s is fêted by photographers for its low-noise performance, and Canon can ill-afford to produce another camera that doesn't keep up, so resolution has been sacrificed in favour of image quality.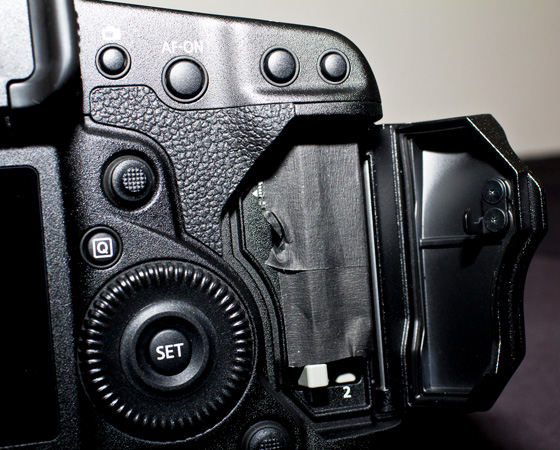 Dual Compact Flash slots: taped in to prevent card sneaky swapping to grab shots from a pre-production model
Even so, the files produced are 5184 x 3456, which on my 18Mp EOS-60D translates to around 25MB RAW files, so there will still be plenty of opportunity for workflow bottlenecks. The dual Compact Flash and SD card slots of previous EOS-1D variants are gone, replaced instead with twin Compact Flash sockets, hidden behind the same latch-operated, weather-sealed door.