Horror App of the Week Sitting round waiting for the new season of The Walking Dead to start can get boring. You see, I like zombies and anything to do with zombies, so the Zombify Me app for iPhone is a no-brainer… see what I did there?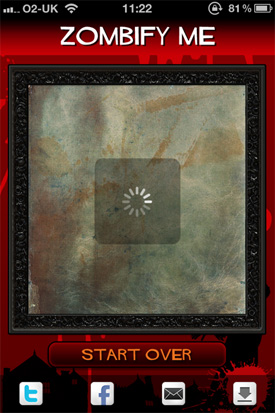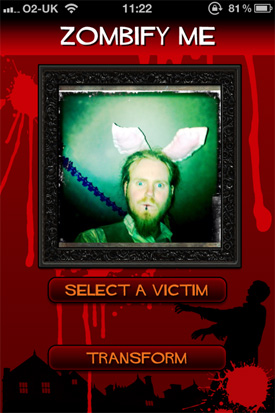 Zombify Me: You can capture new images or transform old ones
Being able to either take a pic of a friend or trawl through your favourite photos, zombifying as you go, is hours, and yes, I mean hours of fun. It can even use images taken with other imaging apps such as Hipstamatic.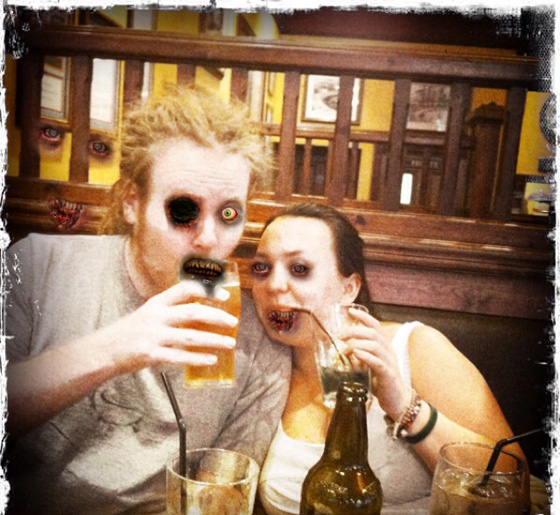 Pub locals, you see 'em everywhere
The app is simple to use but it needs an iOS 5 running on your device. First off, you pick a photo from your library or take a new one – "Select a victim". This seems to work better if the victim is facing straight on and is not too close. You then click transform to watch the zombie infection take its toll.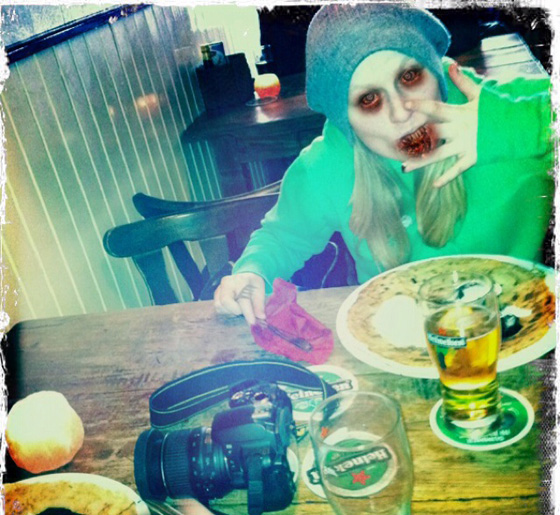 My finger tastes better than this pizza
You can tap to chose from four different zombie-style faces, depending on which you deem most scary or appropriate. At the bottom of the screen there are neat icons that you can use to share to Twitter or Facebook and tag your victims.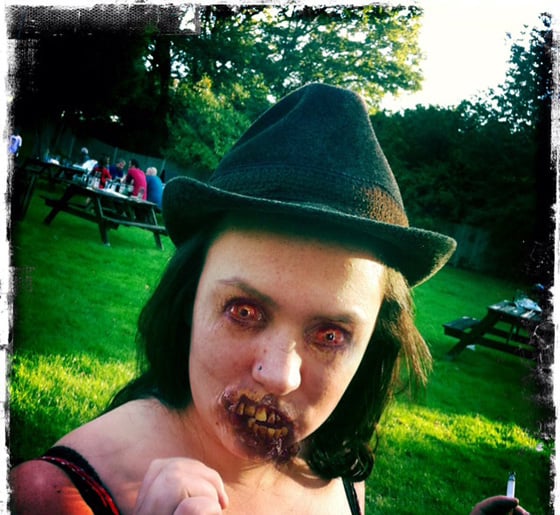 "Are you callin' me a Pikey?"
If you're feeling generous, you can e-mail them and let them decide if they want to share their zombification. A good plan is just save the pictures to your camera roll to use as revenge material later.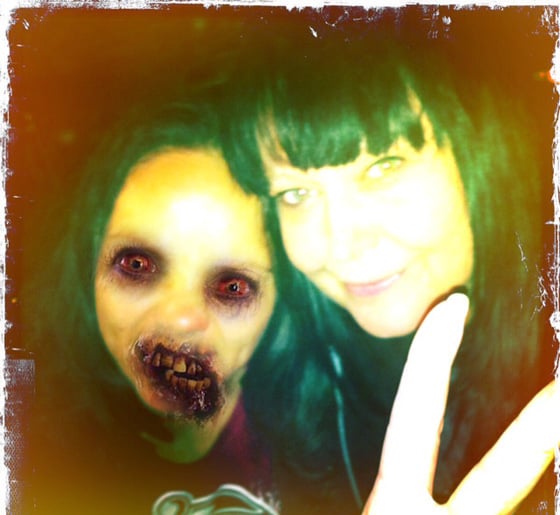 Lucy releases one of her students from detention
I wish I could have zombified my ferrets but alas, no. I think the length of their faces befuddled the face recognition. This feature also seemed to have trouble with faces too close together, so the claim of multiple face recognition only works if you're not snuggling or snogging. On the plus side, the images were really clear and high definition on a full retina display.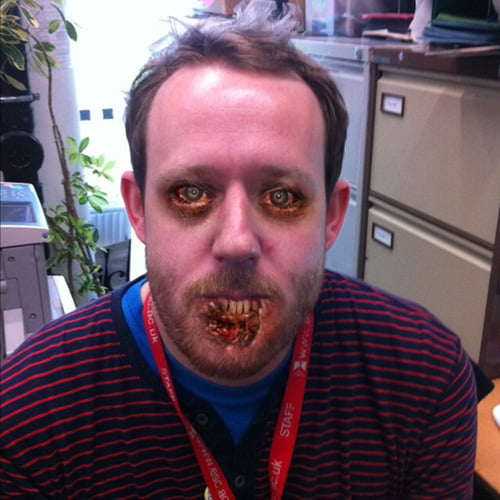 Tense day at the office...
This app is rated 12+ because of "intense" horror but I would beg to differ I think probably children would get the most fun out of this app purely because real scares are so few and far between these days... unless you're planning to drop by my house this Halloween. ®
With the odd seasonal exception, we make our selection of the best iOS smartphone and tablet downloads every Thursday. It you think there's an app we should be considering, please let us know.
More iOS App of the Week Winners

Vlingo
The Guardian
iPad Edition
iMoney
Accounting
LoveFilm
Player
Meter
Readings

Zombify Me
For iOS 5, this app transforms photos of the innocent into zombie victims.