This article is more than 1 year old
Farewell then, Sony Ericsson
The Reg looks back over a rollercoaster decade
Strangely, the Bluetooth Watch failed to save them
Unfortunately by the mid-noughties the smartphone market hadn't taken off in the way the industry had hoped it would, and as a result, the operators became more conservative and reasserted their control. The handset manufacturers didn't have the market clout to insist on bundled data plans. Vendors such as Sony Ericsson no longer took risks, so phones that had "smart" capabilities such as running third-party applications simply began to resemble larger and clumsier versions of voice-centric phones. The market was ripe for a new entrant that made data services nice to use, and voice an afterthought.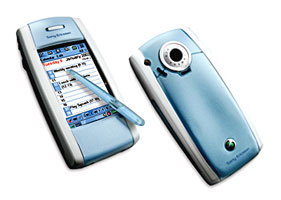 Sony Ericsson's futuristic P800i, from 2002
Following the success of the iPhone, Sony Ericsson was scrambling around for a platform on which to base its great designs and consumer brands. Having dallied with Windows Mobile, it eventually arrived at Android, but Samsung and HTC were moving faster and with more resources. It remains to be seen whether those investments in Android UI were ultimately worthwhile. Sony Ericsson found itself trying to put out fires: launching and then abandoning a low-cost initiative for emerging markets, and seeing its midrange wiped out by the rush for smartphones.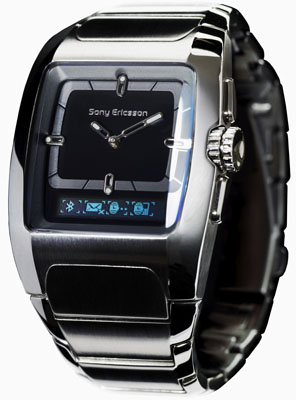 Anyone remember the Sony Ericsson bluetooth watch? Thought not.
What's interesting is how those assets turned out to be assets they couldn't really use. There's no point being the world's largest infrastructure player when you can't leverage that inside knowledge. And while SE tried to innovate with music services, you rarely felt that these had been put together with the help of privileged insiders at a large Hollywood company, as they were.
Cybershot and Walkman developed into recognised phone brands, but the best-known brand, PlayStation, was withheld from the JV until it was too late: a "PlayStation certified handset" was only announced this year. And arguably, the branded phones rarely lived up to the lustre of their grown-up reputations. SE didn't really do much to enhance its platform, which in 2009 looked very much like it did in 2003.
Sony Ericsson hasn't been alone in suffering: Siemens couldn't stay the course, while Motorola and Nokia went into free fall too. But is there a reason why Sony might now succeed, while Sharp and Panasonic (Matsushita) - two giants who retreated to the Japanese domestic market - couldn't? If there is, you'll have to tell me what it is.
Otherwise, the venture's most valuable legacy today looks like an IP portfolio. ®