This article is more than 1 year old
Activision banned me from Call of Duty gig, says exotic performer
'She appears in WHAT kind of films?!?!'
Dutch adult entertainment star and - apparently - avid gamer Kim Holland was uninvited from a VIP Call of Duty bash after Activision discovered what she does for a living.
The erotic artiste was overjoyed at her emailed invitation to a party celebrating the launch of Call of Duty: Modern Warfare 3. Who wouldn't be? Guests who attend this one are to be given a new Xbox 360 console and copy of the game. Schweet.
But, days before the event, Holland received a second email from the gig organisers informing her she was no longer welcome. Said the message: Activision doesn't want representatives of the adult entertainment industry present, Eigenwereld reports.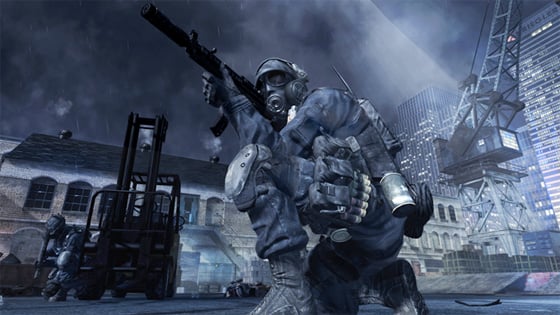 Shoot your load
As a result, Holland was frothing - oo err - and immediately blogged (NSFW) to vent her spleen.
"People murdering people is neat," she said "but lovemakers are dirty?" she demanded of the game's publisher.
Clearly, Activision is so confident the game will blow away the box office, it can afford to keep porn stars from blowing the gaff. ®