This article is more than 1 year old
Battlefield 3
Bangers and crash
Review Even the staunchest opponent of all things games would have been hard pushed to avoid the determined advertising campaign waged on us by EA of late. TV spots, billboards, websites, magazines, sides of buses, newspapers, even logos on tanks in one recent London stunt, all liberally displaying brand Battlefield.
To say the war upon our eyes and ears has been won would be putting it mildly.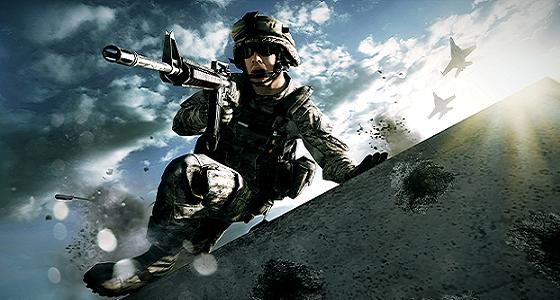 Over and (taken) out
With such hype comes bewildering expectation and, while Dice's Battlefield 3 certainly makes for entertainment, it falls short of being the second coming we might have expected. That said, if you hyped up Jesus' return to Battlefield 3 proportions, even that might seem a bit... 'meh'.
What you get here is essentially two games in one: the FPS-by-numbers single-player campaign and the far more open and ambitious multiplayer offering. You'll also get a first look at Dice's much publicised Frostbite 2 engine, the driving force behind Battlefield 3's effects and, since gameplay footage was released, one of the game's most hotly debated aspects: "Is that really gameplay footage? Will it look as good on console as PC?" And so on.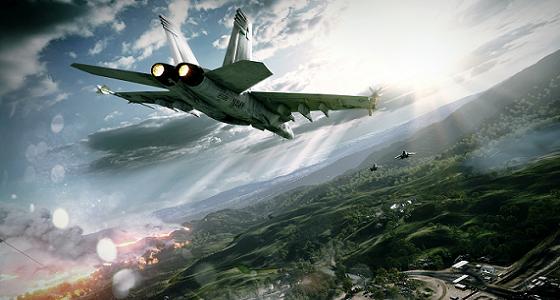 Do not talk about flight club
Well, as this is a review of the Xbox 360 version – that's the version supplied by EA – I can at least state that yes, it was really gameplay footage all along and, no, it doesn't look as good. But it isn't far away.
To clarify – on the Xbox at least – you're provided with two discs, one with the solo missions and one for multiplayer. It's this second disc which also contains the high-res texture pack which you really should install at all costs to get the most out of your experience. Without it, be prepared to be underwhelmed. Owners of 4GB 360s have no choice - they can't install disc 2.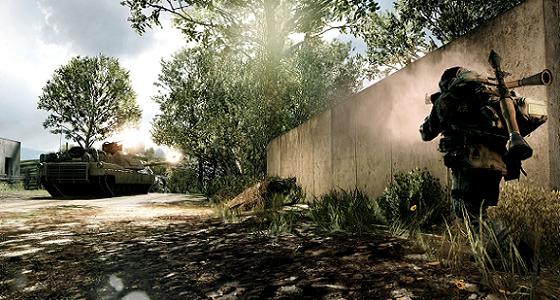 Tanks for the memory
With the texture pack installed Battlefield 3's warzone is a thing of monstrous beauty, as tracer rounds whiz overhead, grenades kick up clouds of dust, choppers and jets patrol the skies, and your enemies realistically recoil before crumpling to the ground as they become yet another statistic confirming the evil that men do.