Remote options
The pre-loaded control settings worked a treat with my Bravia telly and Virgin cable box. The swipe-to-change-the-volume-and-channel feature is sure to go down well at dinner parties too. Yet with an S in hand, not fitting an IR receiver to the Playstation 3 starts to look an even dafter move by Sony. I know you can buy third-party Bluetooth-IR adapter dongles but that's an inelegant solution.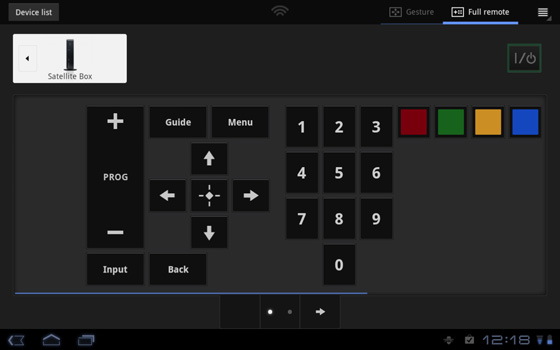 Remote control app functions
Rip open your S and inside you will find an Audience earSmart A1026 voice processor which is designed to improve voice quality in noisy environments. It works too, judging by my experience making a Skype call on the S, with her indoors telling me I sounded much clearer on the Sony than on my Desire HD.
Another area where the Sony Tablet S trumps the opposition – be it Android or iOS – is with its 5Mp camera. By some way it's the best I've ever encountered on a tablet, and that includes the Galaxy Tab 10.1. The end results are very crisp and colourful. The same is true of the front-facing snapper. It may only be a 0.3Mp device but it's brighter and sharper than anything else I've see on a tablet.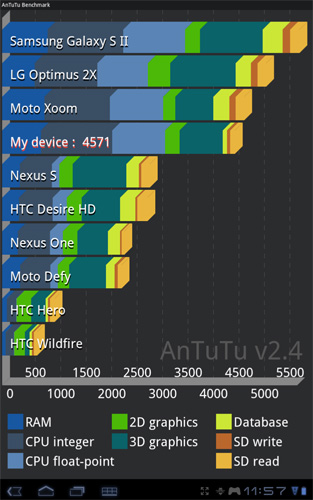 AnTuTu benchmark results puts the Tablet S on a par with the Xoom
As for battery life, the 5000mAh cell on the Tablet S managed to deliver 6hrs 45mins when looping 720p video. While not in the same league as the Apple iPad 2 or Motorola Xoom, it isn't all that awful either.
Sony has never been a discount brand, so expect to pay £399 for the Wi-Fi 16GB version, a good £70 more than you can now find Motorola's Xoom for. To be fair, the Xoom can't work as an IR remote, isn't as light or as funky to look at and doesn't come with the Sony's media and gaming opportunities.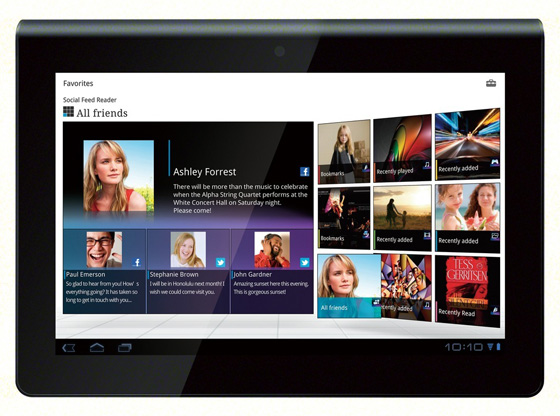 A neat design and a superb screen, but missing a few tricks
Verdict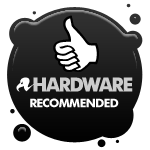 Sony is to be congratulated for the innovative design, light weight and excellent screen of the Tablet S. And while it can share and display content on other devices using DLNA, this networking option is notoriously picky and relies on there being compatible kit available. For me, you can't beat the no-nonsense connectivity of an HDMI port or full-size USB 2.0 socket, and so I'm left feeling Sony deserves a bit of kick for not fitting them when the bulbous rear of the Tablet S clearly has the space. ®
More Tablet and Reader Reviews

WHSmith
Kobo Touch
Fujitsu
Stylistic Q550
Ten budget
Android
tablets
Amazon
Kindle 4
Acer
Iconia
A100
Sony Tablet S
Android Honeycomb tablet with door-wedge styling and IR remote-control.
Price:
£399 (16GB, Wi-Fi), £479 (32GB, WiFi), £499 (16GB WiFi + 3G) RRP