SCC team profile Boston University is another first-time SC11 Student Cluster Challenge competitor. The application submitted by the BU Terriers made me laugh out loud – it was very well written and genuinely funny. This team has personality, and it'll be great to have them in Seattle.
They're not so great on the follow through, however; not one member of the BU team answered my pre-profile questionnaire, so I'm left with only the application and general knowledge of Boston to guide my evaluation.
The BU team is sponsored by Silicon Mechanics, an HPC provider specializing in rackmount servers and storage. They sell both Intel- and AMD-based systems along with NVIDIA GPU-fueled nodes. Storage specialist NetApp is also sponsoring the Terrier team. When their application was submitted earlier this year, they weren't sure exactly what they'd bring to Seattle, but seemed pretty sure it would be "wicked fast" and maybe even a 'wicked pissa bomb' of a system.
BU has pulled together an interesting team for the competition. Three members work for the BU College of Engineering IT department, dealing daily with "…problems ranging from hair-on-fire network break-ins to Linux driver bugs to the occasional PEBCAK."
In typical Boston survival-of-the-fittest style, these three guys won their spots on the team at BU's first internal Student Cluster Competition in April. The team coaches used this event to separate the wannabes, mama's boys and mouth-breathers from the hard core hardware jockeys they needed for Seattle. To me, it sounds like Fight Club with LINPACK.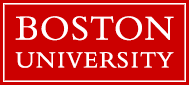 Another team member works in BU's Performance & Energy Aware Computing Lab – which will be helpful given that the major constraint of SCC is the 26 amp juice limit. Rounding out the team is a first for SCC: identical twins.
I don't know about you, but to me, there's nothing creepier than identical twins. One of them is always (always) good, and the other is evil. I've seen it in movie after movie. And you never know which one you're dealing with. I guess I'll subtitle the videos to keep them straight.
For the week of the SCC, the BU team is leaving Boston, which at this time of year is mostly miserable – rainy, cold, and smelling vaguely of fish. Which is pretty much what Seattle is like, except with more coffee and hipster grunge types.
There are two types of people in Boston:
1) Pseudo-intellectuals who are smugly sure that they're not only smarter than you, but smarter than anyone else you've ever met;
2) "Regular guys" who get "wicked faced" every weekend and careen from bar fight to bar fight. As you walk down the street you'll hear the calls of, "What, you think you're better than me?" followed by the sound of bottles and knuckles breaking as they beat the living hell out of each other.
They're going to feel right at home in Seattle. The educated Seattleite is equally certain that they're your intellectual superior, but with a wrinkle – they also think they're much cooler.
The Seattle "regular guys" are a bit different; they sport a carefully cultivated non-conformist stance. To achieve this, they slavishly ape the same style as their peer group – right down to the length of their hideous goatees. (Same goes for the "regular gals," too.)
While they won't hit you over the head with a beer bottle as quickly as a Boston Southie, they'll tediously lecture you about their "issues" and how you aren't doing nearly as much as they are to make the world a better place. After ten minutes of this, you'll be wishing for that beer bottle.
The other notable difference between the cities is that Boston has the worst drivers in North America: overly aggressive, hostile, and with no consideration for others. Seattle drivers are horrible too, but mainly because they're juggling three different drinks (latte, frappuccino, and something with soy) while simultaneously texting and talking on the phone.
It'll be interesting to see how the BU Terriers perform in Seattle. I'm really looking forward to meeting them, although maybe I shouldn't be. What if they read this? If you're wandering around the show floor near the SCC area and hear someone yell, "So, Mr. Analyst Smartass, you think you're better than us? Come over and say 'Hi'…" I'll be the bloody, spit-covered guy curled into the fetal position on the floor.
SC11 Student Cluster Comp profiles