Television celebrates a monumental anniversary today: it has been exactly 75 years since the first public service broadcast was transmitted.
On 2 November 1936, the BBC began filling the airwaves, broadcasting from its Alexandra Palace facility in North London. The one station started with just two hours of programming a day.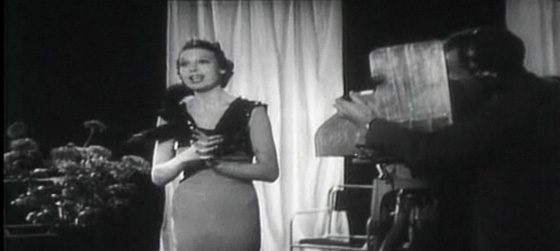 Folk at home tuned in with their Marconi TV sets and saw some the likes of actress Adele Dixon's rendition of Magic Rays of Light, pictured above.
These days, broadcast telly seems to barely get a look in, what with viewers increasingly watch programmes when they, not the broadcaster, want, first with DVRs now with IPTV.
Thanks to catch-up services, traditional broadcasting could soon become a thing of the past. The BBC may even consider introducing licence fees for those who view its content online.
In celebration of the telly's 75th anniversary, Alexandra Palace will allow access this weekend to the TV studio where it all began. It will also offer related activities and family fun, such as 1930s make-up, a dance band, and opportunities to read the news and present the weather.
No regional accents and 'innits', thank you very much.
In the meantime, take a moment out to wish your TV set a happy birthday. It never used to be that bad, you know. ®