This article is more than 1 year old
Three touts dongle-sharing DIY hotspot box
Immobile broadband
Yes, you can use your Android or iOS 5 smartphone as a hotspot, but that hasn't stopped Three buying in a stack of ZTE-made 3G dongle-sharing Wi-Fi boxes anyway.
The MF10 supports up to five devices within 30m of it.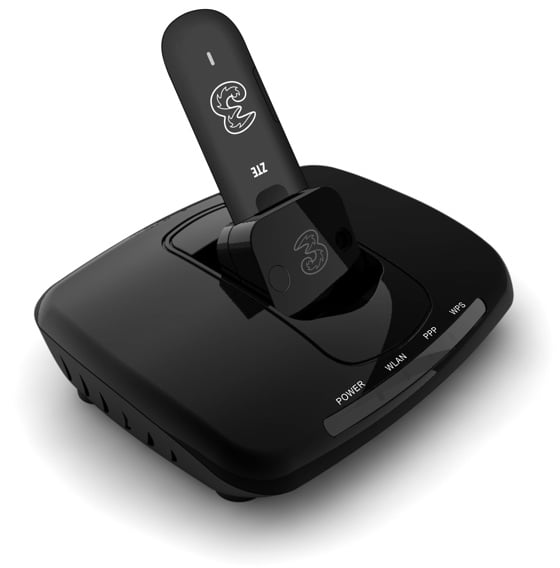 Three said it'll support HSPA+ dongles capable of 21Mb/s download speeds, and - surprise, surprise - the operator has just such a device to sell you.
Just make sure you're not in the regions that the 20 per cent of Three's network that won't be upgraded to HSPA+ by the end of the year.
Three didn't say what it plans to charge for the MF10. ®