Review There's something very strange going on in ThinkPadland. Reports of two-headed calves, even flocks of birds flying backwards – these are nothing compared to some of the design changes wrought on ThinkPad users in recent times.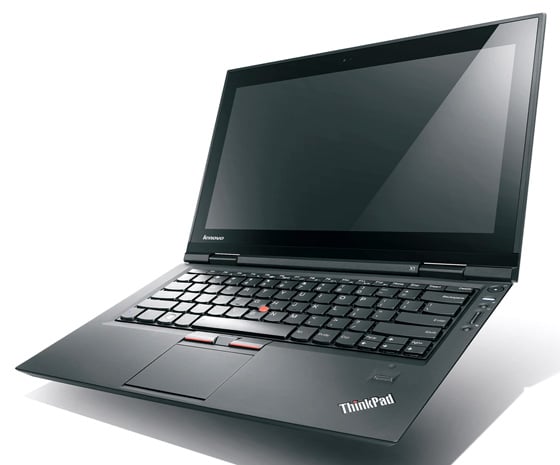 Lenovo's ThinkPad X1 combines new and familiar features
Since it was launched 11 years ago, the X-series range has been home to the smallest and lightest ThinkPads family, for which business users would pay a premium. Typically a lean 12in model, and matte inside and out, the X model du jour cleaved firmly to these size and quality constraints. For years the X-series eschewed fads such as integrated batteries, glossy displays and screens, and stayed small – and pricey.
Early last year came the budget X100e, which worried loyalists deeply. A sort of enthusiastic amateur tribute band to the ThinkPad, this model had one eye on the then burgeoning netbook market: it used cheaper parts, to hit a much lower price point. And this year Lenovo launched the X1 – which from a casual glance, is not recognizably an X-series model at all. What on earth is going on?
In comes the latest crank of the X1 for us to have a look.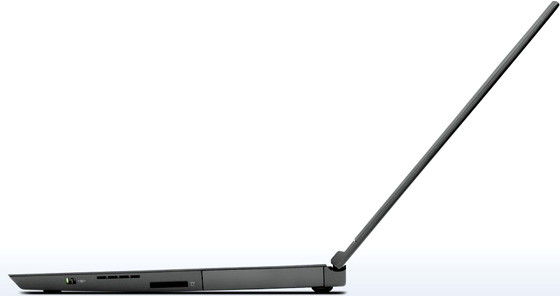 No optical drive on-board
First impressions are that the X1 looks much more like a 15.4in machine than the 13.3in model it is. The glass – Corning Gorilla glass in this case - comes to within a few millimetres of the edge of the lid, but the viewable area is smaller, as the display has a sizeable black border. A Lenovo logo is tattooed into this margin. Yes, just like an Apple display.
The screen is a mere 1366 x 768 pixels, when really omething as wide as this should accommodate a higher resolution. Even the much smaller, venerable X200 offered up to 1440 x 900. The gloss display has an anti-glare Corning glass finish, which is much less reflective than a typical High Street consumer models. At 350nits its not as gloomy as tradition dictates.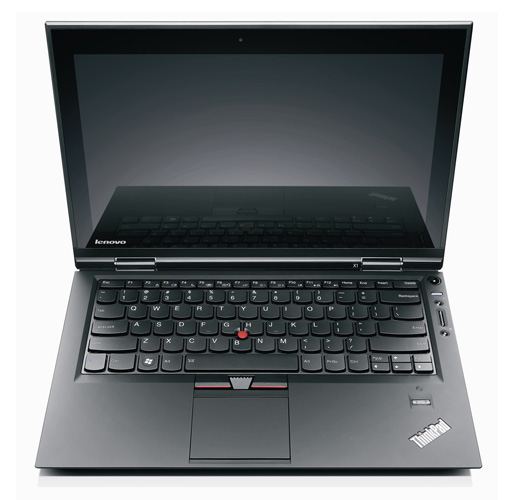 A glossy display, but it's the resolution that's the issue here
It's the first ThinkPad to eschew a replaceable battery for a built-in one, resulting in a sleeker design. This model came with a 2.5GHz Intel Core i5-2520M processor and 8GB of RAM – the base model has 4GB. It also features a 128GB SSD, which, out-of-the-box, leaves just 65.1GB free of the main 102GB partition.
Similar topics