Review Yamaha's RX-V471 is more than just a budget 5.1 AV receiver with 3D-friendly HDMIs. It represents something of a reboot for the celebrated hi-fi brand. Despite having a heritage with AV that can be traced back to the very first surround sound decoder, the past few years have seen the company floundering. For some reason it just wasn't hitting the right notes.


Christmas box? Yamaha's RX-V471 AV receiver
But with its RX-Vx71 line, Yamaha has created a range of AVRs that are more than just boy's toys. The RX-V471 is both a doddle to use and sounds far better than its modest price ticket might imply.
Ease of use and thoughtful functionality are a key part of its appeal. The GUI is clear, colourful and easy to understand; an HDMI overlay for volume and DSP selection adds a little graphical polish.
There's also HDMI stand-by pass-through. Again this simplifies its usage – for those not quite as interested in tech as you might be – and means you can power-up just for those TV shows with 5.1 audio or movies, without input switching or general faff.
A forward-facing USB digital connection is provided for iPod/iPhone/iPad and sticks. Media playback from USB covers MP3, WMA, AAC and WAV. However, there's no FLAC support. Set up is with Yamaha's plug-in mic and YPAO (Yamaha Parametric room Acoustic Optimiser) calibration system. Speaker levels and balance are managed with a decent level of accuracy.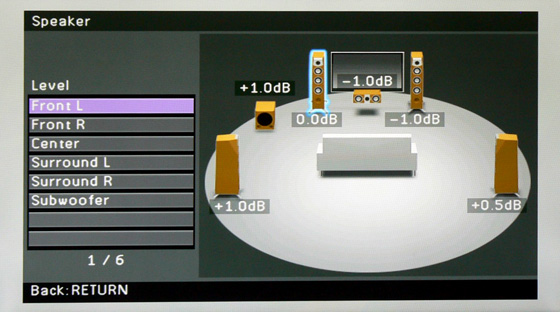 The set up is made as painless as possible
The RX-V471 is rated at 5 x 105W, which strikes me as a tad optimistic. It lacks the big dynamics typical of substantial power reserves. More significant than any numerical output is the fact it doesn't sound stressed when asked for more welly. It's a smooth, polite performer with impeccable manners.