Sony's PlayStation Home given complete overhaul
Care in the online community
---
Sony has revamped its PlayStation Home design with a fresh virtual world featuring new games and social content for those who like to mingle with their avatars.
For starters, there's new social spaces to meet with other virtual virtuosos, including The Boardwalk and a retouched Home Square.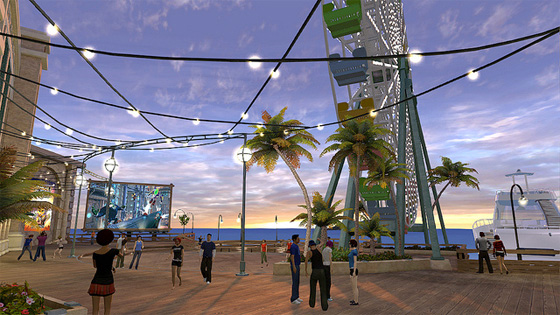 However, it's the four pristine gaming districts: Action, Sportswalk, Adventure and Indie Park, that brings gamers heaps of content to keep them on their toes pads.
The Action district is where the hardcore hangout - those who like horror and shoot-em-ups. A free FPS game is available here, Bootlegger 29, set in the Prohibition-era.
Sportswalk unsurprisingly features sports-related games and a hold 'em poker lounge for those who like to stack chips.
Meanwhile, Adventure is an Uncharted 3-themed area where users can experience a Nate Drake-like adventure using their avatar.
Last but not least is Indie Park, an area for indie developers to showcase their short games and brimming ideas.
Although the service has seen massive changes in a bid to claw back a waning audience, old favourites remain, such as bowling and chess, so if you were a fan already, you'll still feel at Home.
Check out Sony's trailer for it below:
The new PlayStation Home service rolls out from today. ®