This article is more than 1 year old
Belkin Chef Stand and Stylus for tablets
Keep your screen clean when you cook
Accessory of the Week I've been experimenting with Jamie Oliver's Recipes app recently, and it occurred to me that an iPad stand would come in handy when I'm fondling his dumplings in the kitchen - they go very well with his beef and Guinness stew.
So imagine how positively "pukka" I felt when Belkin's Chef Stand and Stylus turned up in the post.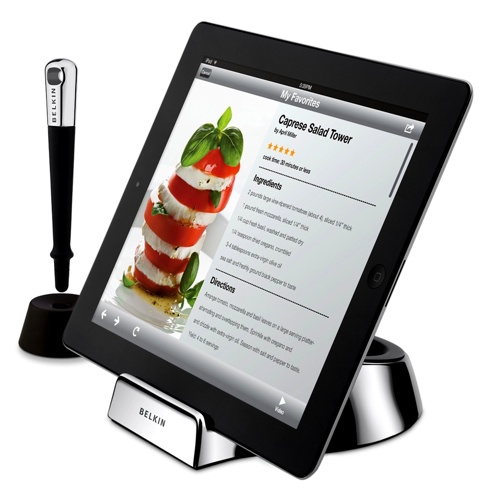 The shiny little Chef Stand is the first of three kitchen accessories about to be released by Belkin: there are mounting brackets for fridge doors and overhead cabinets coming soon too. It's made out of fairly lightweight plastic, but has a non-slip rubber base that keeps it nice and steady on your work surface.
The stand will support almost all tablets – not just the iPad – and you can place the tablet in an upright position or lay it almost flat if you prefer.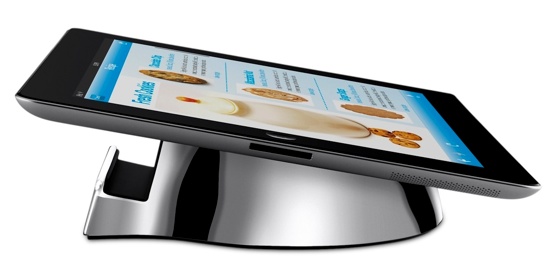 It was also large enough to accommodate my iPad 2 while it was still in its protective cover, which is something that other stands often fail to take into account.
You also get a large stylus which comes with its own stand as well. Its soft, blunt tip can be used to tap and flick through your favourite recipe apps or websites without getting floury finger marks all over your fondleslab's screen.

Best of all, the stylus is washable.
Its tip is magnetic, allowing you to turn on an iPad 2 when you flick it across the sensor on the right-hand edge of the screen - how Apple's Smart Cover works.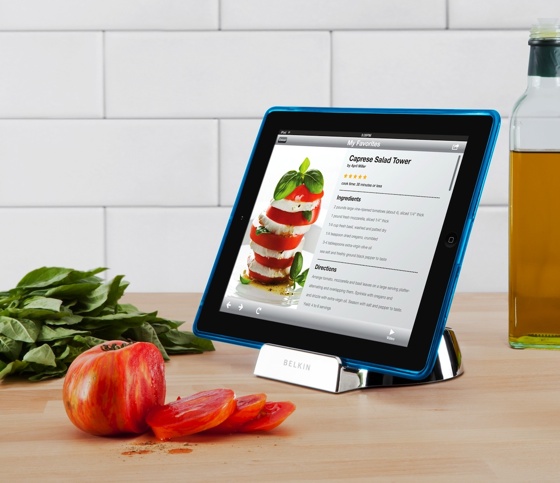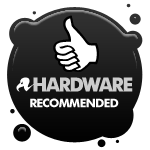 I'm always impressed by little details such as that, so the Chef Stand and Stylus now has pride of place in my kitchen and can be thoroughly recommended to any tablet-owning would-be Jamie or Nigella. ®

Belkin Chef Stand and Stylus for tablets
Stylish tablet stand for the kitchen complete with a stylus to keep the screen clean.