This article is more than 1 year old
Are we in the middle of a patent bubble?
Fallout from the IP wars could mutate your smartphone
Even if a bright new company did come up with some wonderful innovation - say 3D holographic projections you can move around and play with in the manner of Tony Stark in the Iron Man movies - they'd still have to build the basic tech with the patents from the existing companies. And unlike standards-based patents, like those in 3G or LTE which are licensed on a fair, reasonable and non-discriminatory (FRAND) basis, these guys don't have to give their toys to anyone they don't want to.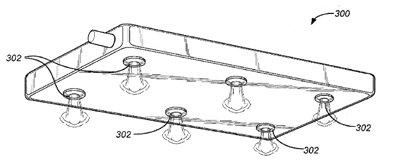 It certainly can be difficult to judge the worth of any given smartphone patent.
This one covers tech intended to bring a dropped phone in to a soft
landing after its accelerometer notes that it is falling fast.
"To enter the smartphone market takes a huge amount of capital anyway so I don't think you're likely to see any significant new players you've never heard of entering that segment," Sutton says.
That situation raises the spectre of anti-competition law coming into play. Assuming one of the big three could win all the cases and drive the other two out, would the EU Commission or the US Trade Commission allow it?
According to Sutton, the prospect is too unlikely to really worry about.
"I'm sure they'd love to drive each other out, but I don't think it's realistic," he says.
"I think [competition is something] that regulators would look closely at, but I can't see any of the three big players, Microsoft, Google or Apple, dropping out of the space anytime soon, so you'll still have hearty competition because those three players have got plenty of cash, they've got significant interest in each of their OSes and the markets they're playing are very attractive and very large."
There is still a way that patent prices could be pushed up artificially, however, and that's the so-called patent trolls. These are companies that are acquiring IP purely to bring litigation against people they see as infringing on that IP.
There's some question of where the line is between specialists who trade IP assets and seek licensing fees and these trolls, but leaving that aside, aggressive trading of any asset, particularly a complex one, generally turns out badly.
Problems in various housing markets worldwide, that whole credit-default-swap (CDS) business that caused the global financial crunch and even the Great Crash of 1929 can all in some measure be traced back to people who don't really know what they're doing entering a market they don't know much about to make a quick buck.
"Some people might be jumping on the bandwagon without a good understanding of what they're buying," says Sutton. "A good amount of diligence needs to go into a examining a portfolio to fully understand what the opportunities are for it and how strong those patents are and obviously that takes a lot of specialist expertise."
IP investor Holden also said his firm "has concerns about the growth of the industry", with "indiscriminate new money" coming into the IP market.
"The biggest issue is quality, we're overwhelmed with opportunistic offerings in the market that we do need to review, which is draining our resources," he said.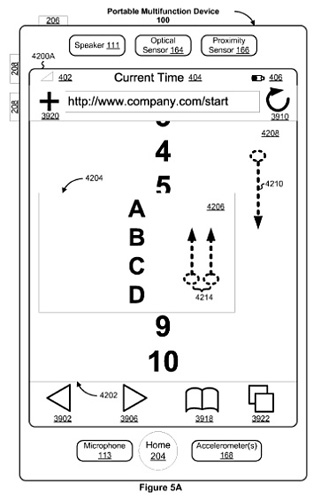 This one's probably worth a bit.
Because that's the tough thing about patents, it's quite hard to figure out what they might be worth. Anyone who's ever read a patent description can tell you that it's a virtually impenetrable load of splaff to all but the people intimately involved in the technology of that sector - that's why many of the courts have to get experts in to help them through these cases.
Examining patents takes a lot of expertise and market analysis to figure out if they're actually worth anything or not, anyone but the experts are bound to be hoodwinked.
"There are two ways people tend to value most things, a market approach or an income approach," Sutton explains. "And I think with patents because they're so specific it's very difficult to read across the market for value.
"Like 'This portfolio sold for $4.5 million so per patent that translates to $60,000, therefore that's how much someone might pay for RIM's patents' - I don't think a market approach works in this context."
"You need some sort of discounted cash-flow method. So look at the potential income streams in licence and royalty fees or the licence fees and royalties you avoid paying if you have those patents, more of a look at what the future cash flows are," he adds.
For Holden, "it's a very opaque, ambiguous process, heavily based on negotiation rather than a scientific process."
Sutton also says, in something of an understatement; "It's probably not an area for the less-savvy investors to jump into without specialist advice".
The very complexity of the assets should help to keep many investors away, especially in the current economic climate, but rising returns in what's shaping up to be a pretty stable sector could prove too attractive to some.
So it's next to impossible to tell if IP's onward march is indicative of a price bubble or a growing trend. In fact, it's the sort of thing economists constantly struggle with, even with the ingredients all laid out, a sector could as easily end up with a perfectly formed mousse as a deflated soufflé.
But all the patent players seem pretty sure of one thing - it's a huge issue for technology. And it's probably the issue for the smartphone sector, likely to shape market share, prices and innovation in what's fast becoming a multi-billion dollar industry. ®