Bluetooth gadget specialist Jawbone has launched a self-help wristband to monitor your fitness, and track your eating and sleeping habits.
The Jawbone Up keeps tabs on how much distance a user covers, how many calories they burn and the sleeping patterns they experience.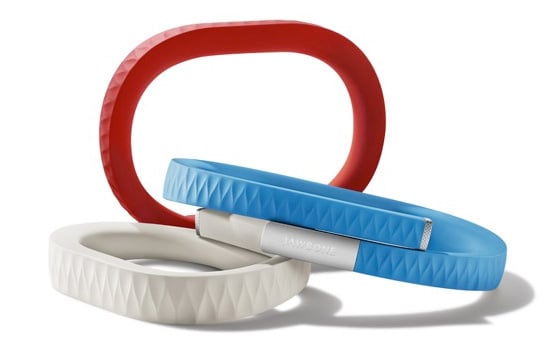 With the latter, it'll identify what stage of sleep a user is at and wake them up at the right moment so as not to interrupt any nebulous nocturnal encounter with a nude Claudia Schiffer you may have. It also tracks how many hours they've napped for and how long it took to fall asleep.
Then there's an free iOS app which detects what food you're about to eat - provided you take a picture of it first. It'll subsequently work out how many calories you'll need to jog off afterwards too.
Social features are rife as well, such as challenging mates to walk-offs, with leaderboards to keep them competitively out of breath.
The device replenishes juice through USB and lasts for tend on a single charge, Jawbone said.
Available from mid-November, the Jawbone Up will touch-down priced around $100 (£63). No word on a UK price yet. ®