El Reg's Special Projects Bureau has just about recovered from its epic Oz roadtrip in pursuit of the World Solar Challenge competitors, and we though we'd share a few thoughts on our Outback odyssey.
Since we're dyed-in-the-wool Poms, you can expect a few whinges along the way, but we've thoughtfully flagged these so those Aussie readers of delicate sensibilities can skip the whining.
Our 3,000km slog across Australia began in a hot and sticky Darwin, where panting Territorians sweltered in anticipation of the impending rainy season. As one local explained, everyone in Darwin goes slightly bonkers as the springtime mercury creeps up and the rising humidity heralds some welcome precipitation.
Then, when the heavens open, everyone goes slightly bonkers under the relentless rain, apparently indicating that Darwinians spend a good percentage of their time in a state of mild insanity.
That would explain the rigours of the Banned Drinker Register, designed to tackle the worst effects of alcohol abuse, and which leads us to...
Pom* Whinge 1: Grog
You know how it is: you've had a hard day at the solar car testing track (see below) and you fancy a cold one. Don't, then, as my companion Drew did, attempt to buy takeaway alcohol unless you're carrying photo ID.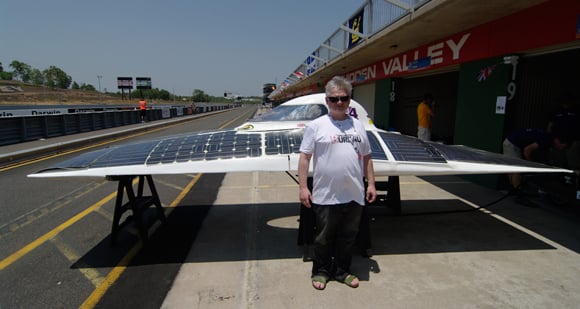 I had to whip out my driving licence just to get a six-pack of ice-cold stubbies. When I expressed the opinion that scanning my licence against the register was a little excessive in the case of an evidently sober and upstanding Commonwealth citizen, the bloke behind the counter insisted there were "a lot of problems with grog here in the Northern Territory".
In the end, we didn't spend enough time in Darwin to form an opinion on the locals' drinking habits, since the Stuart Highway beckoned us south into Australia's vast interior.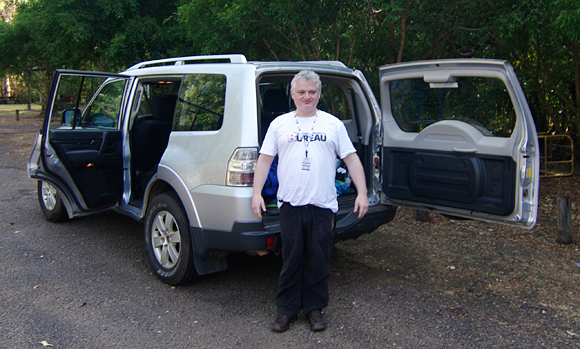 Suitably stocked up with water and provisions, we hit the tarmac in a somewhat worse-for-wear Mitsubishi Pajero en route to distant Adelaide. Normally, you can't take hire cars out of the Northern Territory, and certainly not on one-way trips. However, since we were covering the WSC, the company was happy to make an exception provided we cough an extra AU$700 "return fee".
Still, we agreed that the unexpected lightness of our wallets would at least mitigate the trip's fuel costs to a very small degree, and for the first 1,000km or so of Stuart Highway I kept a keen eye on the Mitsubishi's fuel consumption calculator display to see if the fleece had indeed impacted on gas guzzling.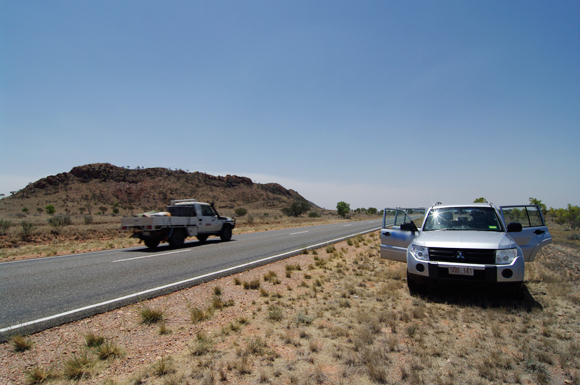 Those of you who've driven the Stuart Highway will know there's plenty of time for such distractions. The road doesn't present much of a technical driving challenge, but it's a good test of sheer endurance.
With cruise control engaged, and the tarmac stretching over the horizon, there's not much to do on a road where a junction is a major talking point, any land feature over 10 feet high is called a "mount" and even the slightest depression merits the description "valley".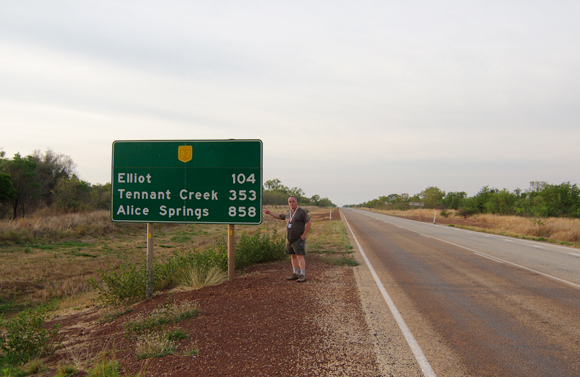 It's basically a matter of clocking up the kilometres between towns or roadhouses - the latter described as "variable in quality" by the WSC organisers.
Similar topics