The Internet Watch Foundation has no intention of becoming the UK government's net police, its new boss has declared.
Speaking to El Reg in her first interview in her new role at the IWF, Susie Hargreaves also revealed the need for greater openness, independence and transparency at the anti-child sex abuse organisation. The IWF's fundamentals, she believes, are just about right, but the public don't always get what it does.
Meeting at the Commonwealth Club, near London's Charing Cross, Hargreaves is smartly turned out and slightly nervous. She was passed the baton from Peter Robbins, who spent the best part of a decade successfully transforming the IWF from a slightly suspect fringe organisation – and bête noire of the civil liberties lobby – to what is now reckoned to be a world-class model for tackling the spread of child abuse material online.
The organisation is frequently praised by governments and eyed up by ministers who see it as a potential agent for greater enforcement of official policy on the net.
She does not have, as Robbins did, a policing background. Was that a deliberate decision by the IWF? She says not.
Rather, she tells us: "I have a track record of advocacy, both at home and internationally, and I see a major part of my role now as building new links between stakeholders and international partners and supporters."
Throughout her career, she has worked with charitable causes, governance and young people, and believes all three come together in the challenges faced by the IWF. She adds: "Working for the IWF will help me fulfil another passion: the elimination of child abuse online."
There is a hint, too, that the IWF is seeking to expand its funding base to make it less reliant on one or two funding sources, particularly its EU grant. Again, this is a role for which Hargreaves is well suited.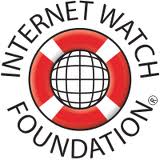 "The IWF," she stresses, "is not about policing the net. Nor should it be. It needs to remain independent of government and police. Independent funding is a key part of that."
The IWF may wish to be seen as independent, but, we suggest, that is not how many ordinary users of the internet see it. Robbins at one time spoke of his hope that the need for the IWF would one day just fade away. But is it still necessary and how justified are its interventions?
Agreeing that the number of URLs on the current block list (500 to 600 at any one time) is a long way short of the 1,500 average that were there a few years back, Hargreaves argued that this in part reflects a position today that is far more dynamic.
She said: "Sites set up and clear down within 24 hours, as compared to weeks previously.
"In our last annual report, in 2010, the IWF highlighted the fact that we received some 10,000 more reports of potential child abuse sites on the web than in 2009.
"It is very hard to define exactly who is behind these sites: greater research is needed to identify the prime movers and their motives. At the end of the day, the 'enemy' is the sites themselves. They pose a threat to children, and therefore there needs to be a response to them, which the IWF provides."