This article is more than 1 year old
Elgato EyeTV Mobile
iDevice digital telly on the go
Geek Treat of the Week The sooner 2012 has been and gone, the better. By the time next year is out, Britain will no longer be transmitting terrestrial telly signals in analogue, and products like Elgato's EyeTV Mobile will be considerably more useful than they are now.
True, that largely depends on Arqiva, the business that runs the terrestrial transmitter network, upping the output power of its aerials, but this is apparently what is planned.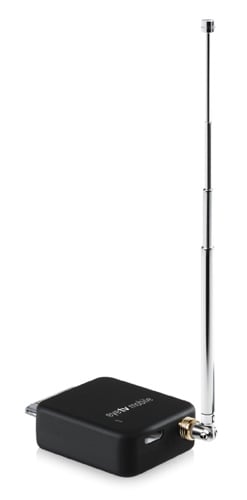 Hook the EyeTV Mobile - a wee, 14g, 41 x 31 x 11mm unit the size of a book of matches that clips onto your iDevice's dock connector - to a roof antenna - not that there's a bundled adaptor for this - and it's well able to suck down all the channels - TV and radio - transmitted digitally in the UK.
As ever, Elgato's software - free, this time - presents a stylish, info-packed EPG. It turns your iPad, iPod Touch or iPhone into a mini DVR, allowing you to record shows for later viewing. Live shows can be paused, rewound and so forth.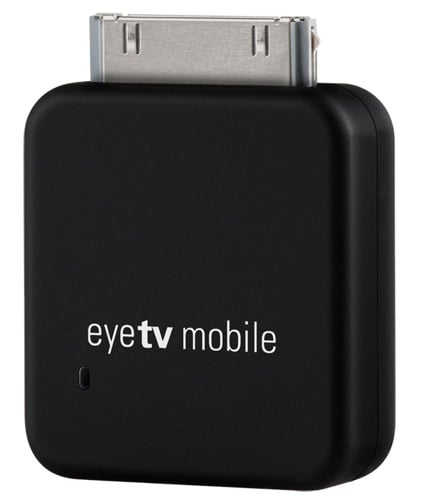 It rather nicely lets you swipe from one channel to the next while you're watching a programme.
It doesn't allow you to create a favourites list - handy for hiding Freeview's far too many shopping channels - but you can at least sort the EPG and put all the crap out of the way at the bottom of the list.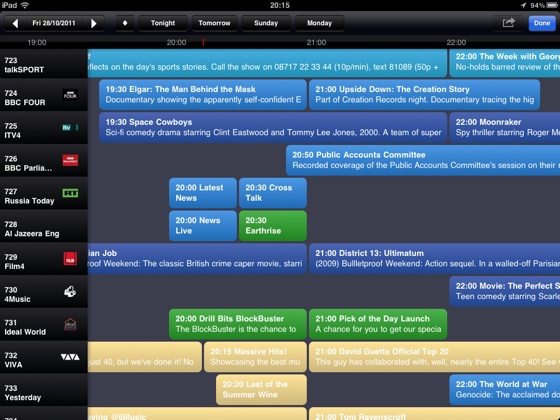 The EyeTV Mobile's only downside - and this is not Elgato's fault - is that the either of the two wee antennae it ships with, one a telescopic job, the other on a cable and designed to be plungered to a convenient flat surface - aren't up to getting all the digital channels thanks to the aforementioned weak Freeview signal.
EyeTV Mobile's use with a solid feed proves it's not the gadget at fault, but this nonetheless limits the utility of a device intended to be used when you're out and about. This is a casual-use offering, not a 24x7 DVR in a small form-factor. At almost £100, it's a bit on the pricey side.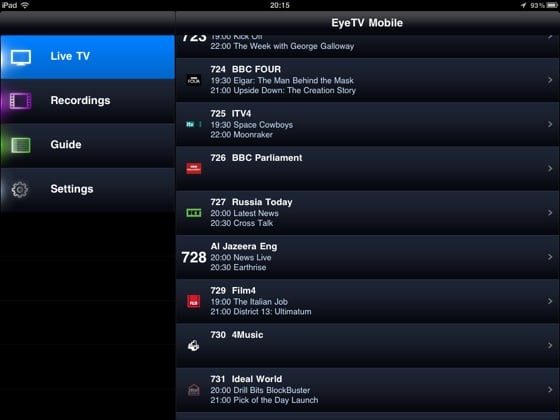 Those points aside, it's a rather nice product. The Mobile contains its own, micro USB-rechargeable battery, but it'll rarely need charging, Elgato claims, provided you disconnect it when it's not needed. Connected, the unit draws its own power until you run the EyeTV Mobile app, at which point it draws power from the iPad's battery. Turn off wireless and you'll get eight hours' recording time, the company says. ®
Geek Treat of the Week is published every Monday. Got a handy or fun gadget in mind you'd like us to consider? Please let us know
More Geek Treats

GoPro
HD Hero 2
Griffin
Helo TC
House of Marley
Exodus
Olloclip
ThumbsUp
Black
Diamond

Elgato EyeTV Mobile
Dinky Freeview tuner for Apple's iPad, iPhone or iPod Touch.