More than just fourplay
The minuscule maps and 16-player limit of its online mode might seem insubstantial compared with the more generous CoD and Battlefield offerings, but the degree of customisation again impresses.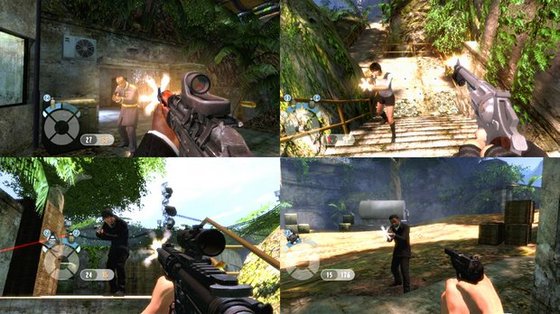 Quarter the size, four times the fun
Between them, modifiers and game modes allow for near limitless combinations. Want single-shot kills with the slow-reloading Golden Gun? It's yours. Want to shrink everyone down so they can't vault barriers, and to restrict kills to melee 'slaps' and proximity mines? You got it. Want Last Man Standing with RPGs, double splash damage, ragdoll kills and paintball effects? No problem.
For those seeking the definitive Goldeneye multiplayer experience, there's even four-player split-screen for local head-to-heads – something of a rarity in today's online world. What the mode naturally concedes in graphical quality, it more than makes up for in intimacy.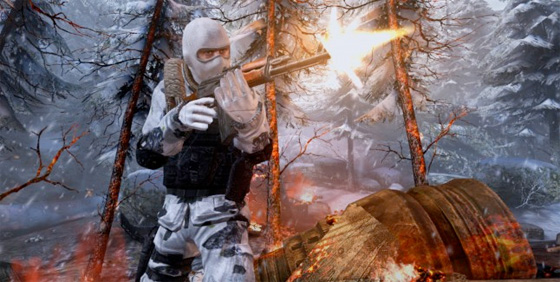 Hit the woodwork
For all the game's obvious flaws, there's still nothing quite like huddling around a single screen with your mates, plastering levels with sticky mines, equipping RPGs and enjoying the carnage.
Verdict
Given the indomitable competition of Battlefield 3 and Modern Warfare 3, there's little to recommend purchasing Goldeneye 007: Reloaded. Released as a download title at a lower price point, or released well away from the top-tier shooters, Reloaded might have stood a chance.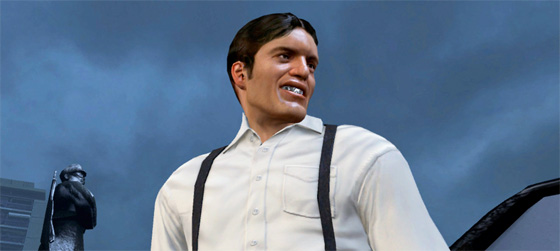 Smile and the world smiles with you runs quick
As it is, Eurocom has tinkered unnecessarily with a winning formula. What should have been a simple blend of Rare's classic gameplay and modern processing power has been diluted by Call of Duty's influence. And the result is a re-imagining that neither stirs nor shakes. ®
More Games Reviews

Sonic Generations
Battlefield 3
Uncharted 3
Batman:
Arkham City
Forza 4

Goldeneye 007: Reloaded
Much-loved N64 classic gets an HD reworking. Available on Xbox 360 (tested) and PlayStation 3.