Sony Alpha SLT-A35 translucent mirror camera
Great shot
Review Sony's Alpha SLT-35 expands on its translucent mirror camera models that offer similar handling to a DSLR and compatibility with its A mount Alpha range of lenses. The catch with this magic mirror tech is that to keep things compact, you end up with an electronic viewfinder, rather than an optical one. The gains are fast AF and continuous shooting on more affordable and entry-level models.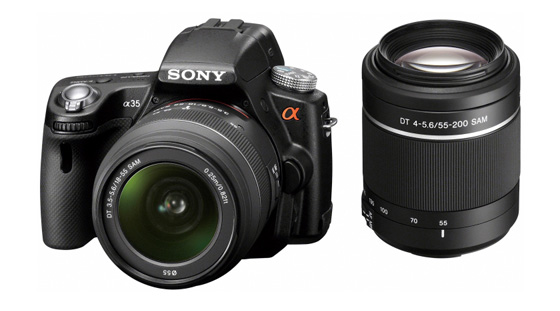 Through the looking glass: Sony's SLT-A35 relies on a translucent mirror rather than a reflex mechanism
The Sony Alpha SLT-A35 features a 16.2Mp APS-C Exmor CMOS sensor with a sensitivity range up to ISO 12800, extendable to 25600. Its high-speed performance enables up to 7fps continuous shooting and uninterrupted AF in still and movie mode.
There are few variations, including body-only, but on review is the Sony Alpha SLT-A35 twin lens kit with the 18-55 f/3.5-5.6 SAM (standard kit lens) plus the 55-200mm f/4-5.6 SAM telephoto zoom lens. Shop around and you can find this twin set for under £600, but Sony's own site has it on sale at £700.
The idea of a translucent mirror is that stays in position during exposure, allowing light to reach both the focusing and the imaging sensor. The results are a smaller body compared to traditional DSLRs. Indeed, the A35 features a compact, rounded body that's entirely plastic-made, yet is designed to look like magnesium alloy with its speckled matt finish.
Despite its diminutive dimensions, the camera feels as stable and safe in the hand as any bigger DSLR. The texturised grip provided at the front and the thumbrest at the back were a perfect fit for me but I reckon bigger hands might find it less comfortable. Considering the limited space available on such a small body, there are plenty of physical controls both on the top plate and on the back.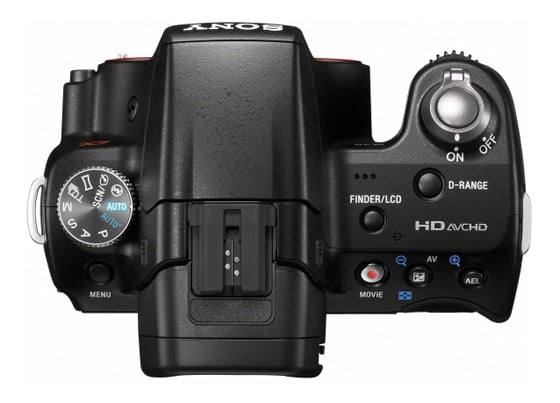 Controls are easy to reach but the small body might not suit all hands
These controls are all well designed and spaced for ergonomic and immediate access. Apart from the obvious inclusions, such as a direct movie button, I was very pleased to find that even some functions like exposure compensation and depth of field preview had their own direct access buttons. Such niceties typically only appear on more more expensive bodies.