Sony Alpha SLT-A35 translucent mirror camera
Great shot
---
Dim view
The 1200-zone evaluative metering system is faultless resulting in sophisticated, pro-looking exposure revealing a broad tonal range and a great balance between shadows and highlights even in difficult lighting conditions. Dynamic range in very contrasty scenes can be further improved using one of the four Dynamic Range Optimiser options, which effectively help recover detail in shadow areas that would otherwise reproduce quite flatly.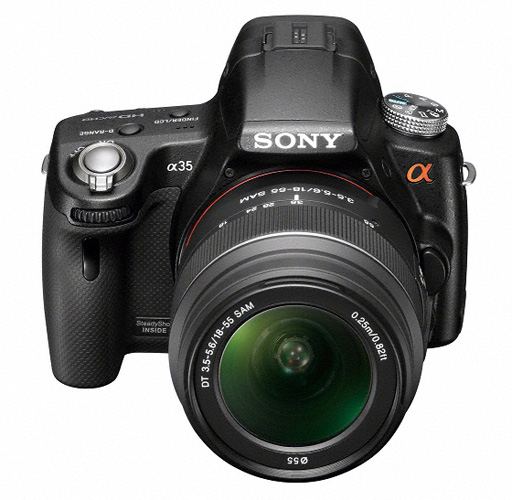 Good low light performer
Low light images in particular are far better than anything I've seen in an entry-level model, and in many higher-end cameras. Available light shots show plenty of shadow detail, depth and good chromatic reproduction. I was also surprised to find quite a nice, smooth bokeh effect in shallow depth of field images, even though the optics in kit lenses are to be found wanting.
The A35 offers a sensitivity range of between ISO 100 and ISO 12800, with a Multi Frame Noise Reduction option that can extend sensitivity to ISO 25600. The ISO tests showed the A35 handles noise extremely well with virtually no noise up to ISO 800 and some slight increase in grain but without much chromatic noise from ISO 1600 onwards. At the higher end, images are still usable with only the fastest sensitivity suffering from excessive noise.
The A35 also offers a stand-alone Panoramic Sweep Mode and quite a comprehensive range of creative effects, such as Retro, High-Key, Toy Camera, Posterisation and Partial Colour, which can be applied to both stills and videos and can be previewed on screen before being applied.
Video performance is fast, smooth and detailed with just some processing delay in the writing of the file. Sound quality is generally good but some noise from the lens focusing operation is still picked up by the mic. The videos files are recorded in Full HD AVCHD 1920 x 1080, MP4 1440 x 1080 or VGA. In use with a Mac, I found the AVCHD files could be directly imported into iMovie but couldn't be directly dragged out from the card, which is bound to cause a few headaches.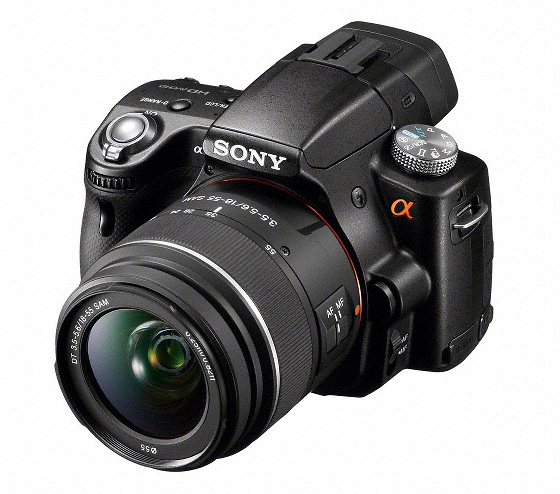 An EVF isn't for everyone but reflex fans might be pleasantly surprised
The twin lens kit provides a decent option for a beginner with a versatile focal choice but they are no match for the quality of the camera's sensor. Investing into better optics will eliminate the barrel distortion present at the wide-angle setting and the mild chromatic aberrations I observed in the telephoto zoom performance. As for battery life, it was very good with around 500 shots taken with one charge.
Verdict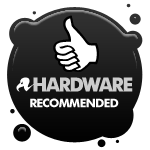 Given the current street price of the Sony SLT-A35, it's a real bargain and a camera suitable for both beginners and enthusiast photographers. If kitted out with better (and pricier) optics such as the Sony's Carl Zeiss options, then I daresy this little gem could easily become a back up, travelling choice for the pros. Indeed, it is a camera that is difficult to fault and one that really surprised me. ®
Catherine Monfils is a professional photographer specialising in portraiture, lifestyle and fashion.
More Camera Reviews…

Nikon
D5100
Leica
X1
Canon
EOS 600D
Fujifilm
Finepix X100
Nikon
D7000

Sony Alpha SLT-A35 translucent mirror camera
Translucent mirror model that shares lenses with its DSLR Alpha counterparts.
Price:
£439 (body only), £519 (18-55mm kit), £699 (18-55 + 55-200mm lens kit) RRP
Similar topics
Narrower topics