This article is more than 1 year old
Call of Duty: Modern Warfare 3
Barrels of fun
Review Look who's back. Despite well-documented development team difficulties after the release of Modern Warfare 2, a feeling of increasing apathy for a franchise already over milked and fierce competition from EA in the shape of Battlefield 3, it seems you just can't keep a good - and immensely profitable - series down.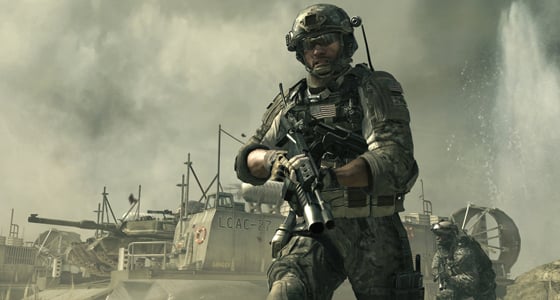 Gun and bear it
To introduce the game seems all but redundant, such has been the hype and market saturation surrounding the series since Call of Duty 4: Modern Warfare first launched way back in 2007.
Suffice it to say then that Modern Warfare 3 reintroduces nefarious Russian terrorist Vladimir Makarov and takes place in a not-too-distant future in which World War III is well and truly underway. It brings back series stalwarts - Captain Price and a couple of surprises - and introduces a few new soldiers: Yuri, Burns and Frost. And, yes, it delivers an absurd plot in which major cities and historic landmarks are destroyed with laughable alacrity.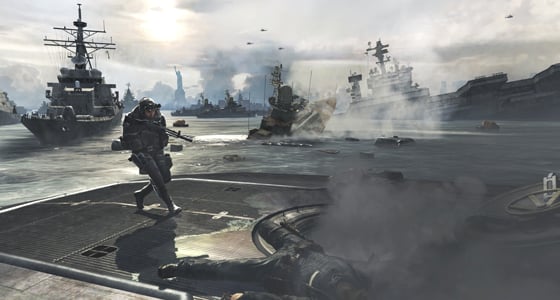 Soldier, soldier, won't you carry me?
The campaign is once more delivered in episodic manner. Missions are separated by a brief piece of narration, a shiny cutscene, and confirmation of the name and affiliation of the player character. From the off, it's clear that the world has changed for the worse: he Statue of Liberty standing defiantly in a New York Harbour filled with invading Russian vessels.
Welcome to the future.
In many ways, I prefer this mental "What if?" approach to MW3, over say the (slightly) more rational Battlefield 3. It's a mechanised Rancor away from Bulletstorm's craziness, and all the more enjoyable for it.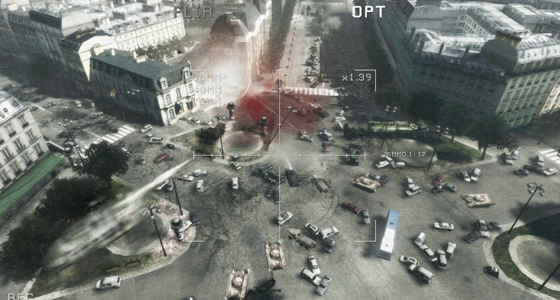 Howitzer doin'?
Further comparisons to EA's shooter are both natural and inevitable: BF3 and MW3 being, after all, at war for not only hearts and minds, but also our wallets. Perhaps one of the most noteworthy discrepancies between said titles comes with the visuals.