This article is more than 1 year old
Samsung PS64D8000 64in plasma 3D TV
Widescreen whopper
Review With Samsung's domination of the LED TV market all but complete (bwahahaha!) it's perhaps easy to forget the brand is a major purveyor of plasma screens too. Its current largest is the 64in D8000, which with stand weighs in at over 38kg and dominates all but the largest of living rooms.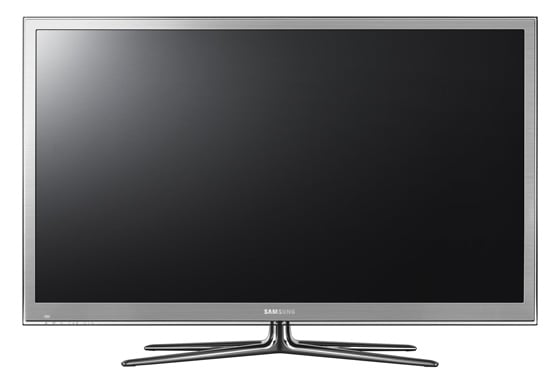 Samsung's PS64D8000 is styled to make this plasma panel blend in with its LED siblings
Aesthetically, this plasma apes the brand's LED LCD D8000 models to a tee. Just 37.1mm thin and edged with a slim, chrome bezel, causal buyers probably wouldn't be able to tell them apart. Samsung calls this a Plasma +1. Apparently the '+ 1' branding refers to the minimised bezel, which has bequeathed another inch of visible glass.
There's no significant difference between the menus on Samsung's differing TV technologies. Apart from some alternative options (adjustable pixel brightness rather than a variable backlight), they're equally clean and easily navigated.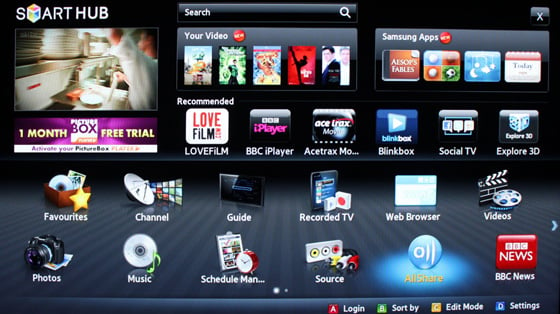 The Smart Hub portal has quite a lot on offer
Rather pointlessly, the set offers a choice of two TV Guides. The default Samsung EPG is clean and expansive, but it can be swapped for a ROVI creation, which is low-res and clunky.
Ultimately, this screen is all about the wow. Full HD images, be they from the Freeview HD tuner or an external source, look bitingly sharp. Motion resolution is excellent at close to 1080 lines. Don't mistake the stickered '600Hz subfield drive' label for some form of impossibly fast picture refresh rate. This plasma doesn't come with the same kind of convoluted framerate technology seen on high-end LED TVs, but then it doesn't need it.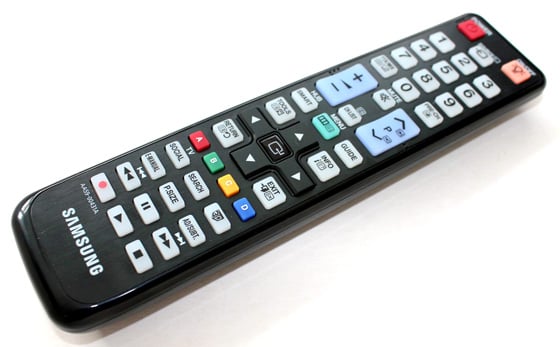 Standard zapper
As a home cinema display, this 64-incher excels. The sheer scale of its imagery creates an immersive, IMAX-like viewing experience – particularly if you sit too close! Just make sure to kill the overscan by selecting Screen Fit in the Screen Adjustment menu. That way you won't lose picture info beneath the bezel.