Antique Code Show Lemmings was developed by DMA who are now known as Rockstar North of Grand Theft Auto fame. Who'd a thought such innocent beginnings would lead to such depraved offspring?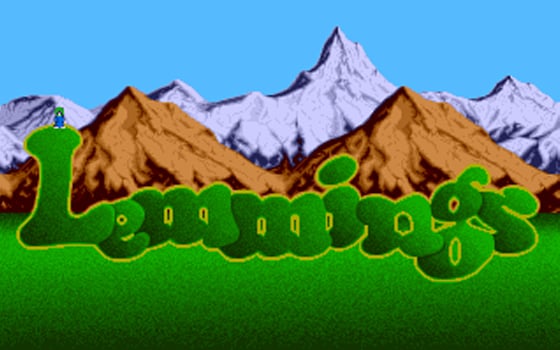 Multiformat title: to begin with only multiplayer on the Amiga
Originally released on the Commodore Amiga, Lemmings was one of the most popular games of the 1990s, and eventually made its way onto many formats including PC and PlayStation. But only the Amiga had two player lemmings – seriously, not to be missed.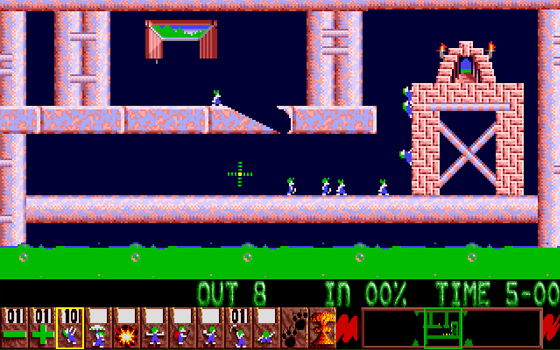 Who knew that lemmings possessed so many skills?
The idea of the game is to get all of my lemmings, or as many as humanly possible, from one location to another. They have at their disposal a number of tools in the way of 'skills', such as the ability to dig holes, tunnel through objects, build steps, climb walls, parachute, path blocking and self-explode. These skills are essential for impassable areas and enable me to get the rest of the lemmings to make their way from point A to B.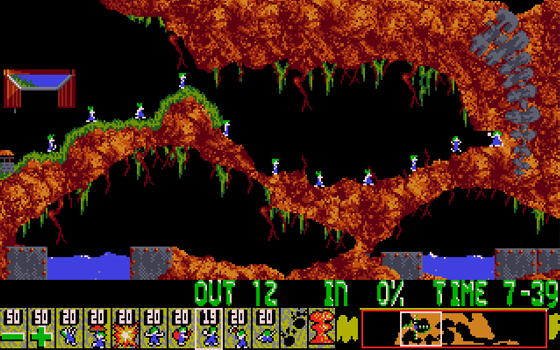 High velocity vermin
Lemmings requires me to think laterally and with more haste than my ailing brain cells can muster these days. Depending on which level I am on lemmings are released from their hutch at varying rates. If I take too long to decide what action to take, my Lemmings will wander aimlessly off a cliff to their imminent death.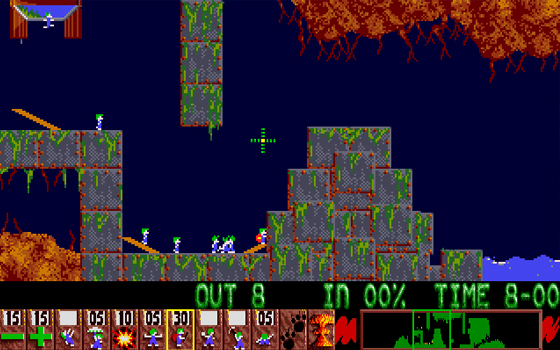 Suicide pacts can emerge at a moment's notice
Not only do I need to think fast, I need to be speedy with my mouse. I click on a skill then on the lemming I want to assign that skill to. This can get confusing at the best of times let alone when my whole extended lemming family is on the brink of suicide.
Similar topics
Narrower topics