Nintendo adds Wii U support for second controller
Tablet for two
Nintendo will tweak its forthcoming Wii U console to support two tablet controllers after one wasn't deemed sufficient.
An anonymous source reckons engineers are working hard to bring simultaneous support for two pads to Ninty's next-gen console, with further enhancements also on the way.
Speaking with Develop magazine, the insider said Nintendo is on the cusp of solving the technical aspects of using two touchscreen devices simultaneously, although there is very little chance of extending that further.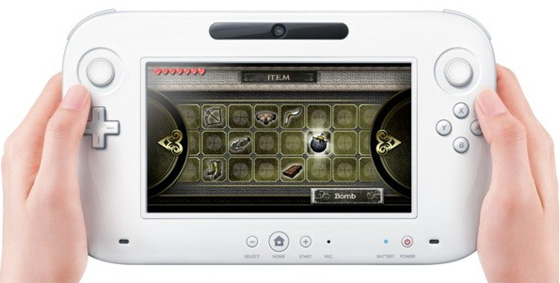 The need to push for a second pad came from feedback at this summer's E3, where an initial Wii U build was on display. The source claims Nintendo now know they "absolutely need to support two tablets".
"At E3 they didn't commit to this, but they know how important it is to make it technically feasible to support two screens. Even if that affects framerate, as a developer and player, I don't care. It needs to work. Developers will design appropriate games for this. If you're building a quiz game you're not going to give a shit about the framerate."
A full build of Nintendo's Wii U is promised for E3 2012 with a full launch expected shortly after.
How much it will cost for users to buy two tablet handsets remains to be seen, but Ninty better get things right. The company is expected to post its first ever annual loss next year and a speedy recovery is needed in order to recover from the slow uptake of the Nintendo 3DS. ®