Asus Eee Pad Transformer

Alone among serious Android tablet makers, Asus seems to have worked out what the punter really wants: a really good screen, a realistic price and a handy accessory to tun it into a proper laptop. And that's what the Transformer gives them: a superb IPS LCD panel and a basic price of £330 - or £430 with the detachable keyboard and battery pack.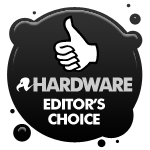 If the scuttlebutt is to be believed, the Transformer has been the only Honeycomb tablet to get anywhere near matching its maker's sales expectations. It's not hard to see why. The 10.1in, 1280 x 800 screen is quite superb - bright, crisp and colourful at any angle. The battery will easily see you through a full day.
It's not all roses in the garden. The styling is a bit square and uninspired, though I suppose you could look at that another way and say it's just easier to keep a tight grip on. There's no full-size USB port unless you cough up for the very fine but not exactly cheap keyboard extra. But, at 675g, it's one of the lighter ten-inchers around.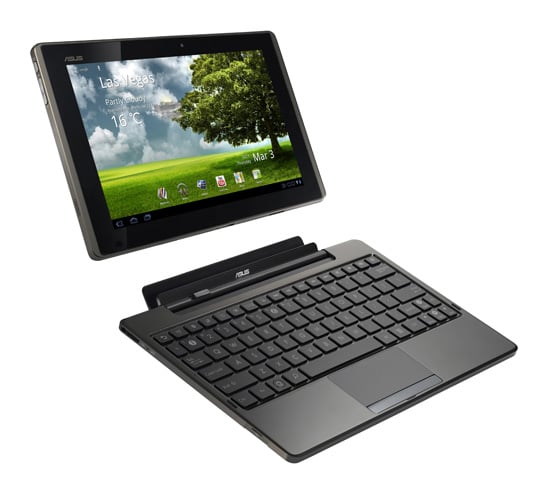 Reg Rating
85%
Price
£330. Keyboard dock £100 extra
More Info
Asus
HTC Flyer

Eschewing the Tegra 2 chipset and Honeycomb, HTC's Flyer is basically a big phone with a 7in, 1024 x 600 screen. The absence of Android 3.x isn't such a big deal because this being an HTC you get the Sense overlay which goes a long way to smoothing off some of Gingerbread's rough edges. In any case, the word is that an update to 3.2 is due imminently.
Powered by a 1.5GHz Qualcomm Snapdragon MSM8255T chip with 1GB of Ram, the Flyer wants for nothing in terms of speed and with it's glass screen and largely aluminium body it is a thing of both style and substance. Use it as an e-reader and the 200g weight saving over the iPad 2 is handy. If you want to doodle on it you can use the excellent digital pen and HTC Scribe software.
The problem with the Flyer is the price and the ports. Launch prices north of £500 were silly, but one UK retailer has recently dropped the 16GB Wi-Fi model to £299, though when the 10in opposition can be had for less than £350 that's still not exactly a bargain. And there's no HDMI or micro USB port, just HTC's own ExtMicro socket and that leaves a sour taste no matter what the justification.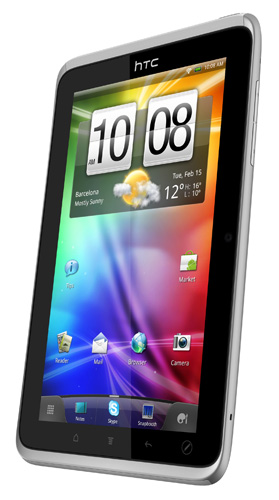 Reg Rating
70%
Price
£299
More Info
HTC
Similar topics