Lenovo ThinkPad

Dull but functional styling and rock-solid build quality? Yep, this is Lenovo's entry into the tablet market. If you want something a bit more curvy and consumer freindly, you'll need to wait for the IdeaPad K1 to be released in the UK. At the moment, your only choice is the very serious and enterprise-oriented ThinkPad Tablet.
Even though Honeycomb doesn't require physical controls, Lenovo gives you some so you can lock the screen rotation, launch the web browser, bring the home screen up or return a step through a row of rather stiff buttons. You also get full-size USB and SD slots and a screen that you can write on using a stylus. Look at the logos on the front and Lenovo clearly envisages the ThinkPad being used mainly in portrait mode.
Lenovo scores points for a decent software bundle, including the FlexT9 swipe keyboard, a full version of Documents To Go and Citrix Receiver. The excellent folio-cum-keyboard is worth a mention too. The IPS screen is nothing out of the ordinary, though, and is a bit short on brightness. The price is a little on the steep side. One for corporate IT departments rather than Joe Public.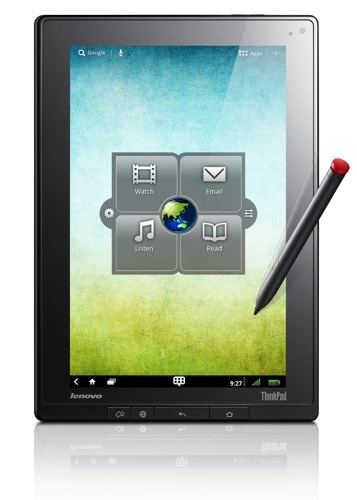 Reg Rating
75%
Price
£419
More Info
Lenovo
LG Optimus Pad

This being the iPad era, LG decided that everyone really wants a 8.9in tablet with the capacity to record video in 3D - hence the presence of two 5Mp cameras in the back of the Optimus Pad - but without a true 3D screen. That's a decision that limits the potential market to people who don't want an iPad or a 10in 'droid, but who do own a 3D TV. I suspect that's a group small enough to fit in my kitchen.
If there was a Nintendo 3DS-style screen here maybe I could make a case for LG but the only way to watch your content leap out of the page is with the pair of bundled, migraine-inducing 3D specs. In short, the 3D ability isn't a feature, it's a temporary amusement. It's all a bit of a shame because the 8.9in, 1280 x 800 screen is otherwise rather good.
The final nail in the coffin of LG's pad is its price. Best Buy - one of the few places in the UK you can find the Optimus Pad for sale; even LG seems to have disowned it - wants an eye-watering £750 for it. And it's not as if that gets you a premium product because the exterior feels a bit cheap and there's no storage expansion. If the form-factor appeals save yourself £550 and buy an Archos 80 G9.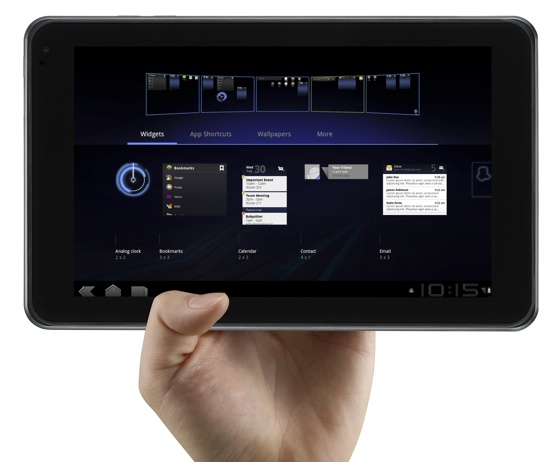 Reg Rating
45%
Price
£750
More Info
Best Buy
Similar topics