Motorola Xoom

The first kosher 10in Android tablet to hit the market, the Xoom is Genesis as far as Honeycomb is concerned. The flip-side of that coin is that Honeycomb wasn't really a finished product when the Xoom went on sale but thankfully - and for Motorola a little surprisingly - it rolled out the 3.1 update in reasonable time.
A smart and solid bit of kit, the Xoom feels every inch a premium product. A design feature I really like is the power button on the back next to the camera: out of sight, out of mind and safe from accidental pressing. Battery performance remains one of the best - eight hours of video looping is a real possibility, putting several of the more recent alternatives to shame.
After Motorola's inexplicable devotion to is social networking front-end for phones, Motoblur, many folk expected it to muck about with Honeycomb too. Not a bit of it, thankfully. Here all is as God and Google intended. The launch price of near-enough £500 was never going to stick, but now you can pick one up with your weekly shopping at Tesco for £330 which is altogether more reasonable and makes the Xoom a compelling choice.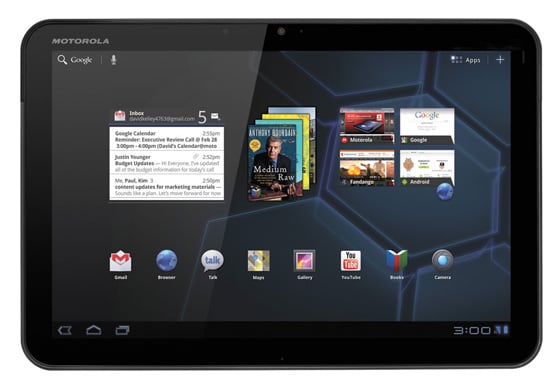 Reg Rating
80%
Price
£330
More Info
Motorola
Samsung Galaxy Tab 10.1

The Android tablet that rattled Apple so much it called in the lawyers. I'll leave it you to decide the merits of the accusation that the Galaxy 10.1 "slavishly" emulates the iPad 2. Personally, I think the claim is utter nonsense. I've got one of each on my desk as I write this and, other than a very basic commonality of form, they are clearly different.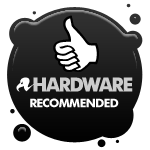 Strangely, the habits that Samsung does seem to have picked up from Apple are all bad ones, like the removal of storage expansion and the use of proprietary ports. On the plus side, Sammy has bundled the excellent Swype keyboard, a full version of Polaris Office and an excellent e-book reading app, making this tablet very easy to use out of the box.
The Galaxy 10.1 is by far the most physically attractive Android slab around. Weighing only 565g and measuring just 8.5mm back-to-front, it's the lightest and thinnest ten-incher too. Despite the slim profile, Samsung has made room for a 7000mAh battery giving a genuine full-day-and-a-bit life. Shame there's no HDMI port, and the charge port is in the wrong place if you want to use the thing while charging.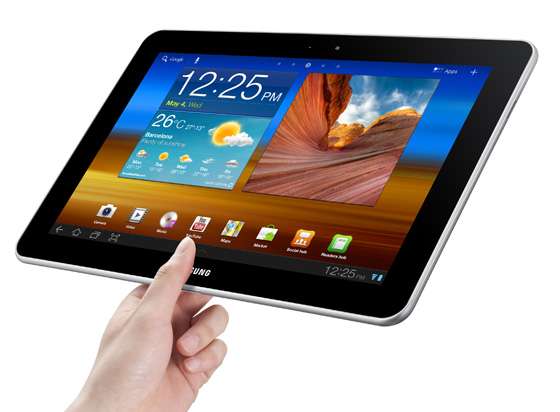 Reg Rating
85%
Price
£399
More Info
Samsung
Similar topics