Sony Tablet S

With it's 9.4in, 1280 x 800 screen and door-wedge profile, the Sony S is optimised for media consumption. Lay it on your desk and the shape and widescreen-movie friendly screen instantly appeal. The truly excellent IPS panel and much better than average, and decent speakers further reinforce its media playback credentials.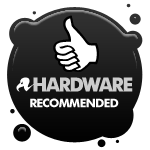 But the rest of the S feels a bit cheap, thanks to it's all-plastic construction. That does at least keep the weight down - at 598g it's 3g lighter than the iPad 2. Lurking inside is a unique feature: a fully functioning IR remote control. Just fire up the bundled app, point it at your telly or home cinema system and bingo, total control from your fondleslab.
Anyone who already partakes of the Sony media or gaming ecosystem will find the Qirocity-based video and music download and on-demand streaming services handy. For gamers, there's PlayStation certification. Being a Sony, this is not the value option and I bewail the lack HDMI and full-size USB ports - but it's certainly a different take on the Android tablet idea.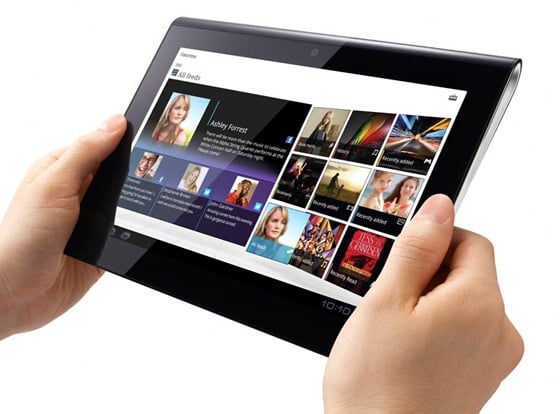 Reg Rating
85%
Price
£399
More Info
Sony
Toshiba AT100

Toshiba was early out of the starting gate with its Android tablets, but the less said about the Froyo-running Folio 100, the better. I mean, just how bad does something have to be to get pulled from Dixon's shelves? Whatever the truth behind the Folio's woes, it has left Toshiba with a big hole to climb out off. Luckily, the AT100 has a ladder, grappling hook and pitons.
What separates the AT100 from the herd is the rubberised back to prevent slipping from a sweaty grasp. You also get full-sized HDMI, USB and SD card slots. The catch: it's a lot thicker than all the other tablets.
Another handy feature is the user-replaceable battery. Cough up the necessary £45 and the next time your fondleslab flickers and dies all you need to do is unclip the back, swap power packs and you can continue to do whatever it was you were doing.
Not the lightest or thinnest machine the AT100 is still good enough to banish the memory of the Folio 100. But the killer is that the much skinnier, sexier, more capable AT200 is imminent.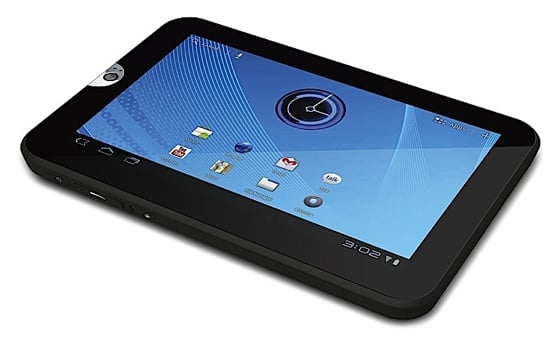 Reg Rating
75%
Price
£349
More Info
Toshiba
Similar topics