A new 20MW solar 'ranch' has officially opened in the deserts of Arizona as part of a major push by Spanish firm Iberdrola Renewables into the US energy market.
The Copper Crossing Solar Ranch in Florence, Arizona, is one of the bigger renewable energy installations in the US and covers 144 acres of scrubby desert. With less than 10-inches of rain a year, and June to August temperatures averaging around 104 degrees Fahrenheit, the site should produce enough power for around 3,400 homes a year.
"We like where the industry is going," Paul Copleman, communications manager at Iberdrola told The Register. "The industry's now surpassed 100,000 jobs in the US and it's still growing in a time of economic downturn. All signs point to continued growth."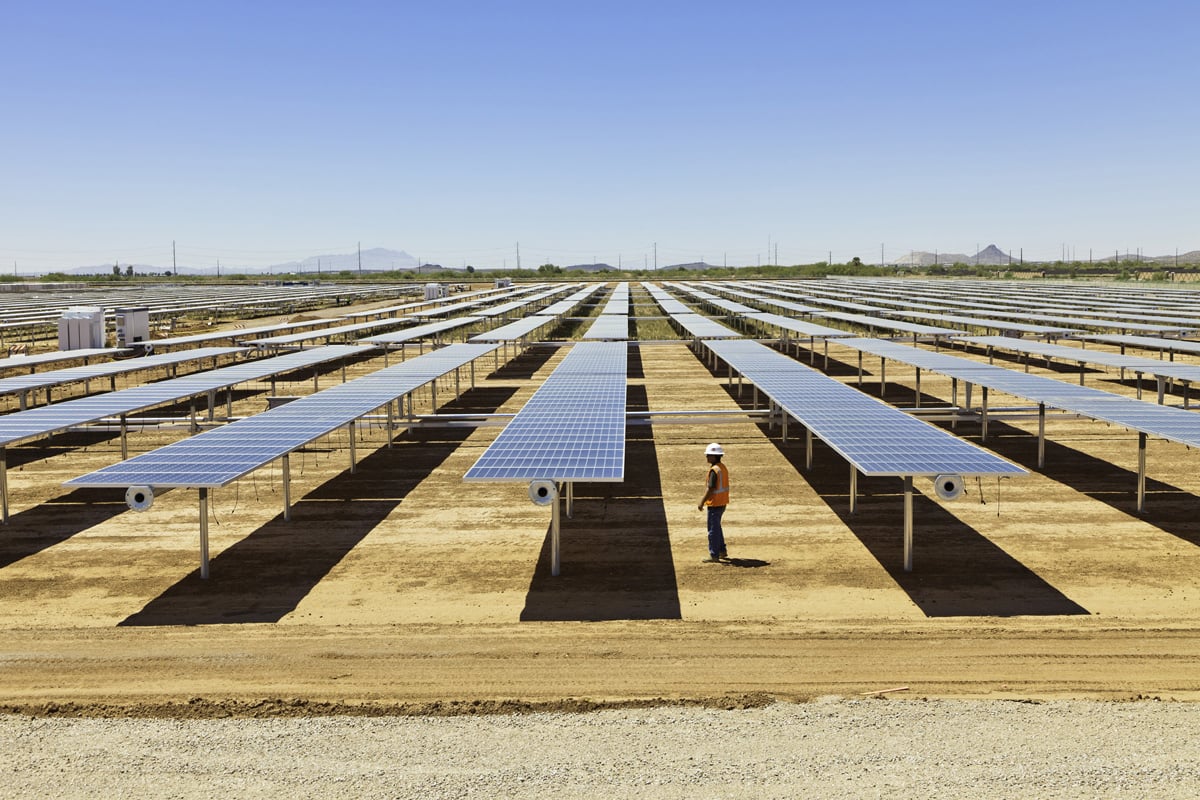 Where there's sun there's gold
The company has already signed a 25-year agreement to sell the power produced to the Salt River Project power utility and, although this is Iberdrola's first US project, the company will have another 30MW plant in Colorado coming online by the end of the year.
While Iberdrola may be running the ranch, the solar technology behind it comes from a US firm at least - California-based SunPower Corp. It installed 66,000 solar cells at the site, each capable of generating 425W. They are around 18.5 per cent efficient, and track to follow the sun – giving them an additional 30 per cent production over fixed panels.
According to Iberdrola, building the site put around $1m into the local economy, which is currently largely supported by the 12 prisons located in the immediate locale – including the state's execution unit. The town is also slightly famous for the Florence Junior Parada, the oldest sanctioned youth rodeo in the United States. ®