This article is more than 1 year old
Why GNOME refugees love Xfce
Thunar rather than later...
GNOME 3 has become something of a polarising moment for the popular Linux desktop. In chasing visions of tablets, touchscreens and the mythical "everyday user", the GNOME 3 Shell has left many Linux power users scratching their heads, wondering why the GNOME developers decided to fix a desktop that wasn't broken.
The problem for those that dislike the new GNOME is not so much the underlying GNOME 3, which is in many ways a step up from its predecessor, but the GNOME Shell specifically, which looks and behaves like something much more suited for a tablet than a 30 inch desktop monitor.
Ubuntu, which is at least partly responsible for making GNOME as popular is it is, decided to cast off the new GNOME Shell in favor of its own Unity desktop. But sadly, if you're trying to get away from the look and feel of GNOME 3, Unity is no solution since it's more or less the same thing with a few distinct quirks.
If KDE isn't your bag and GNOME 3 leaves you feeling cold there is another Linux desktop worth considering: Xfce. Linus Torvalds, the founder of Linux, recently went on record to call GNOME 3 "an unholy mess" and announce that he was switching to the Xfce desktop. Several other developers in the same thread chimed in to echo their support of Xfce.
Just what is it about Xfce that's drawing in the GNOME refugees? Well for one thing Xfce can easily be customised into something that's visually no different than good old GNOME 2.x. It takes a bit more work to make Xfce behave just like GNOME 2, and in the end you might end up installing quite a few GNOME dependencies, but in fact Xfce can be a capable GNOME replacement.
Perhaps more important to GNOME 3 refugees, Xfce isn't planning to try "revolutionising" the desktop experience. Development is historically very slow – the recently released Xfce 4.8 was two years in the making – and the Xfce project tends to pride itself on the lack of new features in each release. The focus is generally improving existing features, polishing rough edges and fixing bugs rather than trying to out whiz-bang the competitors.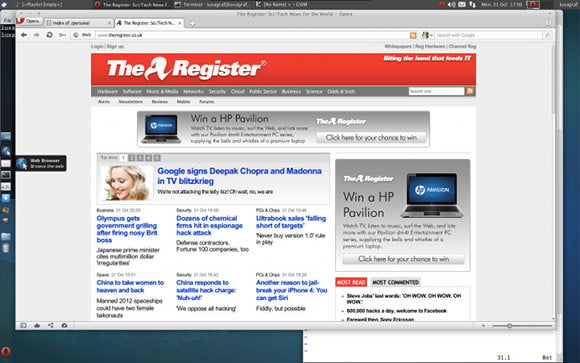 Xfce running Opera browser (click to enlarge).
The resistance to new features has earned Xfce a reputation as a lightweight desktop, but it's not significantly smaller than GNOME or KDE (if you're looking for lightweight, check out LXDE). Xfce did, in my testing, start up much faster than either GNOME or KDE and using the desktop environment feels much snappier. However much of that is due to Xfce's very minimalist default apps rather than a significantly smaller code base.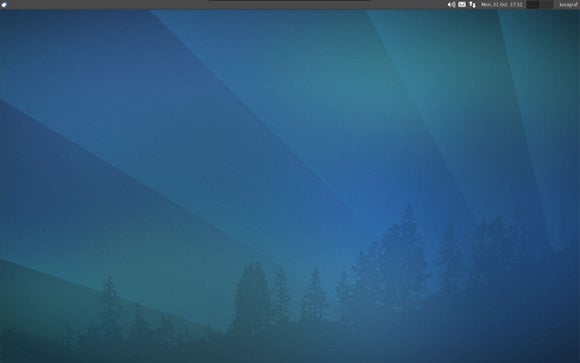 The Xubuntu desktop (click to enlarge)