This article is more than 1 year old
Instapaper 4.0
Read 'em and heap
iOS App of the Week Instapaper has been around on Macs, PCs and various mobile platforms for a few years now and I'd started to take it for granted, only using it to save the occasional long or important article that I knew I'd want to come back to at a later date. However, the iOS app has just had a big update to version 4 that has reworked the interface and reminded me how useful it can be.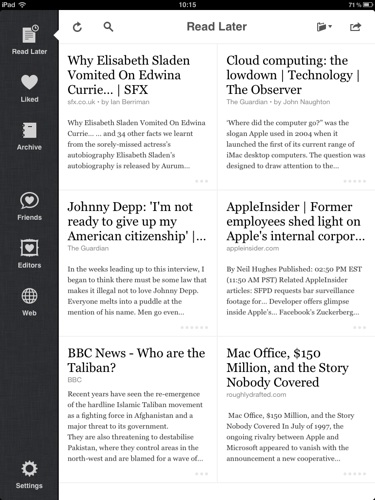 Saved stories are presented with a newspaper look
Like Safari's Reader option, the Instapaper app reformats articles on web pages to make them easier to read. However, Instapaper's Read Later command also allows you to save articles and download them for offline reading at your leisure.
You can archive stories, saving them onto the Instapaper servers in order to save space on your iDevice. And you can sync stories across multiple devices so that you can switch from computer to iPad or iPhone as required.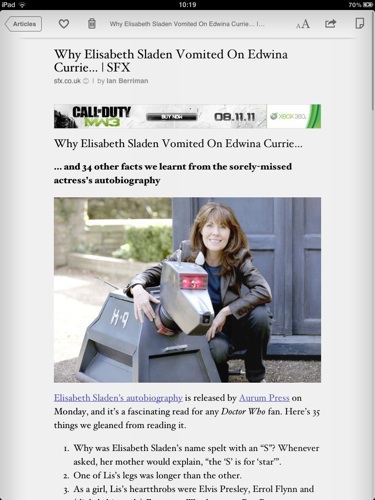 Read articles later, with fewer distractions
The app has its own built-in browser, so you can find and save stories entirely within the app, but you also have the option of adding the Read Later command to Safari if you prefer.
Version 4 has primarily been redesigned for the iPad, where your saved stories are now presented in a neat 'front page' format rather than as a simple list, while the various settings and options are tucked into a toolbar running down the left-hand side of the screen.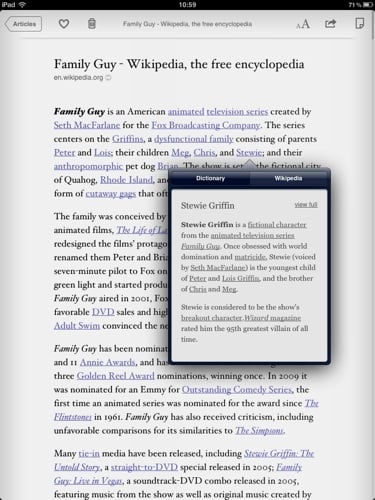 Instapaper gives you pop-up reference info
The new format works well on the iPad, giving it more of a newspaper feel, and there are some nice additional touches, such as the ability to quickly view footnotes and links as inline pop-ups.
The iPhone interface has been tidied up too, although the smaller screen means that it retains the simpler list format for your stories.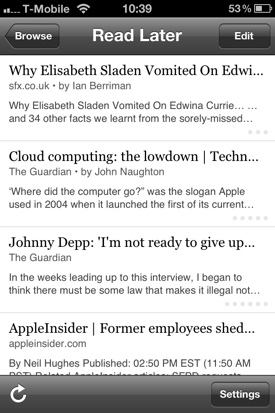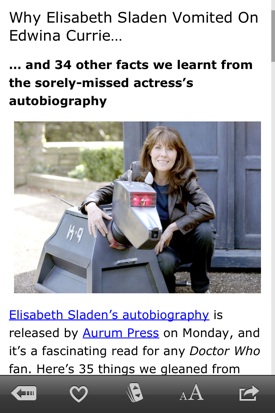 The iPhone UI has been refreshed too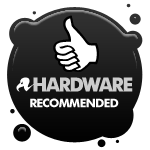 I recommend Instapaper to anyone who likes to save stories from around the web, either for research or entertainment, and the £2.99 price tag is peanuts given the amount of use I've had out of it over the years.
My only niggle is that there's no search option – unless you pay an additional subscription of £1.99 every three months. ®
We make our selection of the best iOS smartphone and tablet downloads every Thursday. It you think there's an app we should be considering, please let us know.
More iOS App of the Week Winners

Adobe
Reader
Zombify Me
Vlingo
The Guardian
iPad Edition
LoveFilm
Player

Instapaper 4.0
A read-it-later app that will earn its keep year after year.