First Look With Renault-Nissan now having splurged €4bn (£3.4bn) on its e-car projects, it's about time we saw some iron beyond the frankly rather too US-oriented Leaf. That time has now arrived: Renault officially unveiled the Fluence in Lisbon last week.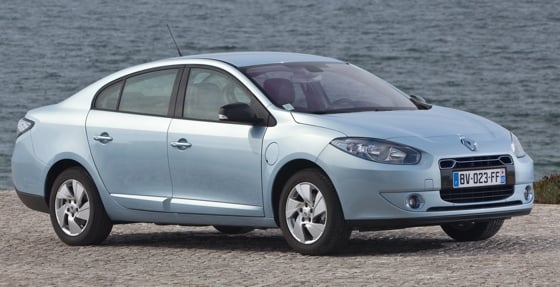 The Fluence won't be the first Renault e-car we see in the UK. That honour will go to the funky little two-seat Twizy ZE that should arrive in right-hand drive form in March 2012. The Fluence four-door saloon will follow early in the summer followed by the B-class Zoe ZE hatchback a few months later.
The Fluence ZE is the first on show thanks to Renault's deal with e-car supplier Better Place. It has ordered more than 100,000 of the vehicles, primarily to lease out in Israel and Denmark.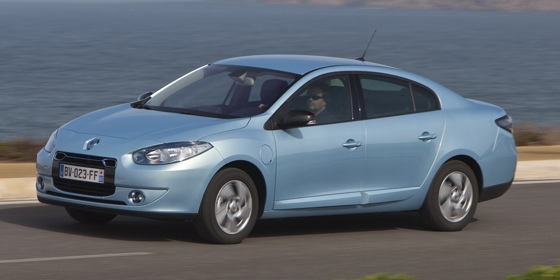 With the exception of the electric-blue badge and headlight detailing, the Fluence ZE looks very similar to the regular Fluence, which we don't get in the UK because it's a saloon version of the Megane hatch and we Brits don't buy small four-door cars.
Thanks to the vertical battery pack that sits just aft of the rear suspension - it weighs 280kg, deliverers 400V and holds 22kWh of juice - the Fluence ZE is actually a couple of inches longer than the conventional car.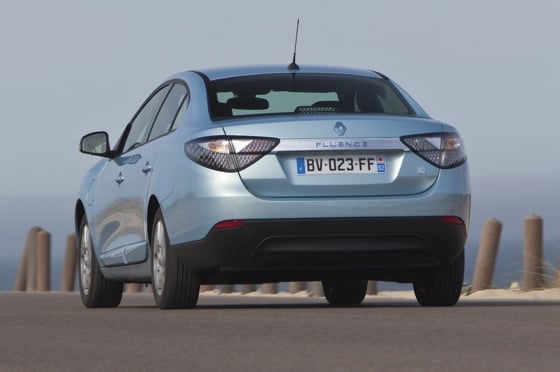 To my eyes, the extra length improves the visual balance of the car but it doesn't alter the fact that the battery pack seriously intrudes on boot space.
Vertical? Indeed, because the Fluence ZE works with Better Place's battery-swap stations that can yank out the empty battery and replace it with a fresh one in under three minutes - less time than it takes to top up a conventional tank of fuel.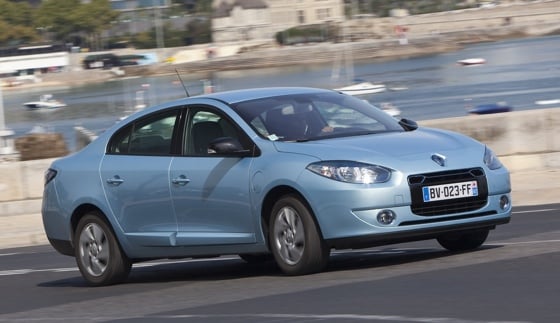 It's highly unlikely we'll ever see these battery swap stations in the UK - outside of large Renault dealers at least - but they are a key part of the Better Place initiative. It's a novel solution to the problem of e-car range and it shows that we're not going to be forced into a world of charging up cars at home, at work and on the street. There can be a role of 'filling stations' in the e-car era, and a EV need not be severely limited by range.
Of course, whether anyone will have the nous and - crucially - the cash to build out a network of battery swap stations in this country is another matter entirely. And I have my doubts that car makers will have the wit to realise they need to adopt a standard battery form-factor. But it's an impressive concept none the less.