Convincing ride
Though the battery pack is mounted higher in the Fluence than it is in the Leaf, the Renault still feels sharper and more agile, a result of the Leaf being tuned for Californian highways rather than European A-roads.
Despite having a slightly less powerful motor than the Nissan - 70kW vs 80kW - and a leisurely 0-62 time of 13.7 seconds, the Fluence also feels the more sprightly car and reacts urgently and silently to throttle inputs all the way to the electronically-limited 84mph top speed.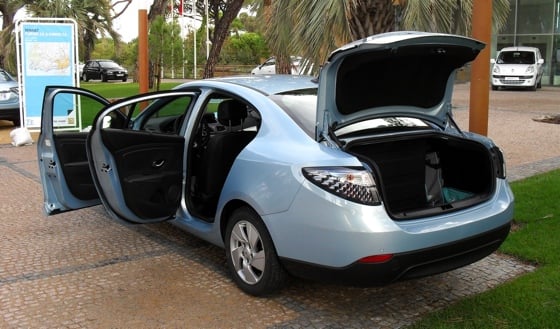 Do the arithmetic and the battery powered Fluence works out at around 160kg heavier than a fully fueled diesel car, but the weight is easily overcome by the 226Nm of torque that's available from the off.
When it comes to range, Renault quotes New European Driving Cycle test results of 185km (115 miles) but is also being quite honest about that figure dropping to as low as 100km (60 miles) if you drive it like a lead-footed loon up a very long and steep hill with the air-con set to Arctic.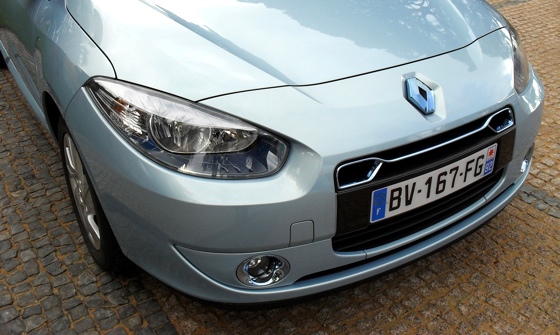 During the Portuguese test sessions, the assembled journalists were encouraged to aim for the maximum and win a camera. The team from Norway stole the honours returning an average power use that would equate to 230km (143 miles). The best I managed was a projected maximum of 170km (105 miles).
At this point, it's usually necessary to say that a good idea though the (insert name of e-car) is, it costs the same as a BMW 5 Series so why on earth would you buy one? Not here. The Fluence will only set you back £17,850 after the UK's £5000 e-car rebate and that's not a million miles away from an automatic Megane diesel with matching kit.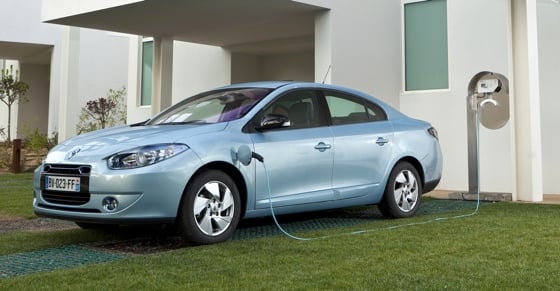 Renault has achieved this fiscal sleight of hand by leasing rather than selling the battery. Lease rates start at £69.60 a month over 60 months and 6000 miles a year, and increase to £120.60 on a 12-month, 15,000-mile scheme with numerous permutations in between.
How much fiscal sense those numbers make to the end user will depend on their mileage and, more importantly, the price of a gallon of fuel. Let's be honest, you need to be very optimistic not to be thinking in terms of £7.50 or more a gallon by the end 2013 unless the global economy continues to flat-line.
Outside of the Better Place scheme, Renault expects to sell 70 per cent of Fluence production to commercial fleet operators so I doubt we'll be seeing a huge number of them on private drives in 2012, but it's still fair to say that the Fluence ZE heralds the dawn of the affordable and practical electric car. ®
More Car Reviews

Toyota
Yaris
VW Scirocco
BlueMotion
Tech TDI 140
Peugeot
iOn
Smart
Fortwo
Fiat 500
TwinAir
Sponsored: Ransomware has gone nuclear