First Look It seems fair to state that for a while now Sony's PSP handheld games console has been experiencing something of long and undignified death. Even the Japanese technology giant itself saw fit to limit PSP software releases to largely redundant updates of its EyePet and Invizimals franchises – a move hardly likely to cause a flagging system to reignite.

In fact, the tribulations of PSP's entire lifetime are many and well documented. Take the decision to equip the system with its own unique UMD data storage medium, for example. Not only did it make the system heavy and require the user to lug around discs, but it also asked consumers to dash out and re-buy their favourite movies on yet another platform.
Add to that what was, with hindsight, an incredibly expensive initial price point, a dearth of truly high-class games and the botched release of PSP Go – Sony's attempted digital download-only version – and it's no wonder the platform hasn't met with the success of, say, Nintendo's DS.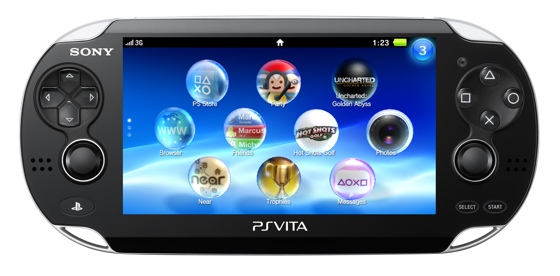 Doubly vogue: the PSP Vita has a touchscreen on the front...
Yet perhaps most deadly of all was competition from not just the predictable sources – Nintendo's DS in the main – but also from rise of the mobile phone as a gaming device. Lump these together and the Sony portable platform has the makings of a rapidly sinking ship.
Sony's answer, rather than simply run home with tail tucked firmly between its legs, has been to return to the fray. The PS Vita is the company's latest portable console and it packs a good deal more power than the PSP. It also acknowledges the current touch craze with the adoption of not just a touchscreen on the front but also a touchpad on the back, plus two analogue sticks.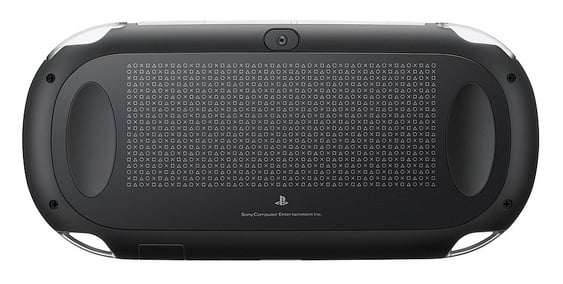 ...and a touchpad on the back
Functions aside, the PS Vita boasts an impressive first wave of titles, with not just a new episode in the Resistance series but, even better, an all new adventure for developer Naughty Dogs' roof-jumper par excellence Nathan Drake in Uncharted: Golden Abyss.
Of course, this being Sony, announced pricing details mean that its fledgling console's success is perhaps just as precarious as that of PSP. The comparatively high price of £280 with 3G and £230 with Wi-Fi is only £40 more than an entry-level PS3 Slim.
No, really, you shouldn't have.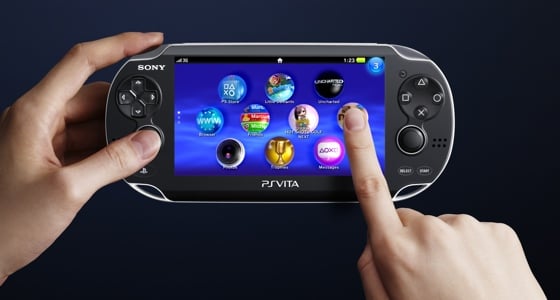 Press to play
And if that wasn't bad enough, Sony then announced the requirement of yet another bespoke memory stick at $125 for 32GB, which almost certain to be around £100 given the generous price converters when it comes to gaming tech.
No, really, you shouldn't have.
Sponsored: Webcast: Discover and secure all of your attack surface