Review Until I was five, my dad worked at Cern and we lived in the Jura Mountains across the France-Switzerland border. At weekends my mum would take us to Jouets Weber, the largest toyshop in Geneva. It stocked a large number of Tintin books, which my mum translated to me at bedtime.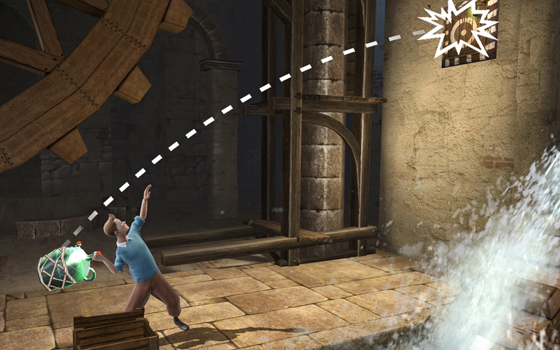 Take a hit and throw up
The memories of this fearless boy reporter and his faithful, if slightly sarcastic hound have always stayed with me and as soon as I got an albino ferret he was destined to be called Milou - better known to non-Francophones as Snowy.
So on receiving The Adventures of Tintin, my first thought was please let Snowy be a playable character. To give developer Ubisoft credit, it anticipated this and I'm pleased to report that, during certain segments, you can indeed play the white mutt. He can even sniff down a baddie or two, just to help out. Barking at rats has never been better!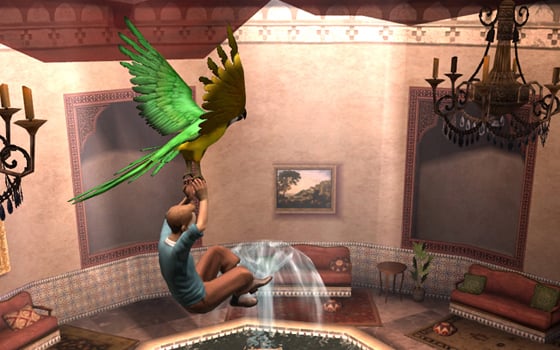 Pull a bird
I start the game as a very Justin Beiber-looking Tintin embarks on a hunt for some priceless scrolls from the pirate golden age that will surely lead to wealth and treasure beyond imagination. I have collect my motley crew to outwit various caricature criminals and crooks to discover the truth surrounding the Secret of the Unicorn.
Tying in to the movie of the same name, the game uses the themes and locations introduced in the film. Ubisoft has boasted that it worked alongside the film's producers and has tried to preserve the Tintin legacy - if not the slightly worrying throw-away racism.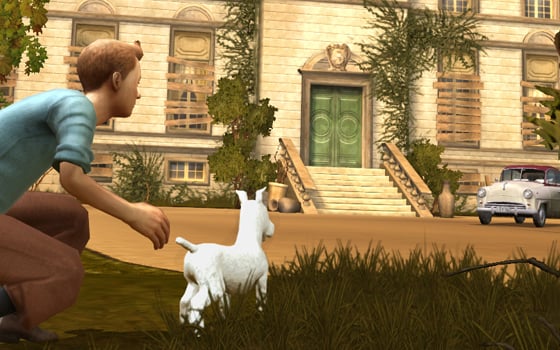 Crouching writer, hidden badly
From the outset, I want to convince myself this isn't just another cash in, and I'm please that it oozes quality, from the voice acting to the pretty, pretty graphics. Visual highlights include the watery escape sequences and a very stormy plane ride.