Ex-councillor jailed for grooming blackmailer posing as teen
Bloke chatted up '15-year-old girl' on web
---
A 52-year-old Londoner has been jailed for 15 months after he was caught attempting to sexually groom a child online.
Scotland Yard said that John Friary, of Camberwell Road, SE5, was sentenced last Friday at Isleworth Crown Court.
Friary, a former Labour councillor, was snared by a blackmailer posing as a 15-year-old girl on internet chat rooms.
Officers from Hertfordshire Police had been investigating Peter Simms, who pleaded guilty to blackmail at St Albans Crown Court and was subsequently jailed for 21 months in May this year.
They flagged Friary – a blackmail victim of Simms – to the Met's Paedophile Unit.
"Inquiries revealed that Friary was one of the individuals Simms had been in contact with," said the Yard.
"Conversations between the pair involved Friary's attempts to make arrangements to meet the individual – believing him to be a 15-year-old girl – with the intention of committing a sexual offence."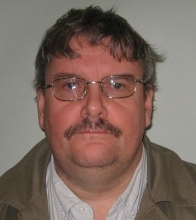 John Friary, 52, of Camberwell Road
Friary, who has been placed on the Sex Offenders Register, was arrested on 25 January and taken to Fulham police station where he was charged with "attempting to arrange to meet a child following sexual grooming".
DI Noel McHugh of the Met's Paedophile Unit said: "I am in no doubt that had the girl existed Friary would not have hesitated in committing a serious sexual offence.
"This type of case should act as a reminder to young people to be cautious about who they are communicating with online.
"Any young person who has had contact with Friary online and believes they may have been the victim of crime is encouraged to contact the investigation team direct on 020 71612811. Alternatively you can contact Crimestoppers on 0800 555 111; ChildLine on 0800 1111; report the matter to your local police station; or inform a teacher or trusted individual." ®