This article is more than 1 year old
Jim Westwood, home micro revolutionary
We salute Sinclair's chief geek
Jim Westwood, meet Clive Sinclair
That business had been funded from articles Sinclair had written for Practical Wireless magazine, and he was also the author of several DIY wireless construction books, published by Bernard Babani. Babani's bookshop in the Goldhawk Road, a stone's throw from the Babani Publishing HQ in The Grampians, Shepherds Bush Road was, in 1963, where the 15n-year-old Westwood was working behind the counter.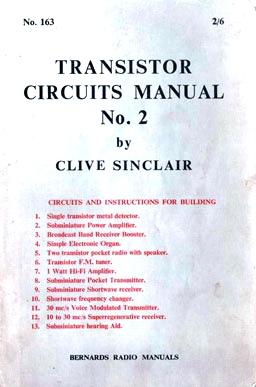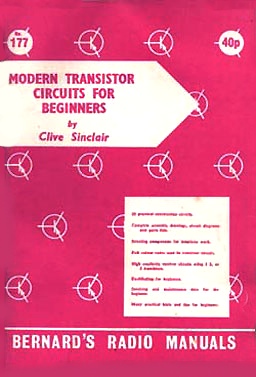 Clive Sinclair's early work for Babani Publishing - books Jim Westwood sold as a shop assistant. Source: ZXNet.ru
Tinggg! The shop door opens. Westwood hasn't seen this customer before: a red-headed young man in his early 20s strides in with the air of someone who owns the place. One imagines the conversation going something like this:
Westwood: Um... can I help you, sir?

Customer: You have the new book, I think, by Clive Sinclair?

Westwood: Oh, er, yes. "Practical Transistor Audio Amplifiers for the Home Constructor." That'll be three and six.

Customer: Good heavens, I don't want to buy it. I've just been round the corner arranging my next project with Bernard - your employer - and I popped in with the idea of signing a few copies.
But Sinclair quickly discovered that the shy young man hiding behind black horn-rimmed glasses was no ordinary shop assistant. A few doors along, at number 3 Goldhawk Road, was Lyons Radio, an electronics component shop where Westwood spent much of his lunch hours and salary. He was an out-and-out radio buff, and there was little in the library of "Bernard's Radio Manuals" - of which Sinclair's latest was number 173 - that he hadn't mulled over, assembled and modified with his own ingenious improvements.
Westwood found himself swiftly poached from Babani and, within weeks, was working on Sinclair Radionics' next project, to be released early in 1964. The Sinclair Micro-6, on sale in kit form for 59 shillings and sixpence, was a device no bigger than a matchbox that its publicity claimed to be the "world's smallest radio".
In fact, if you scoured London's Tottenham Court Road, in those days a cornucopia of electronic bits and bobs, it was possible to find a Russian MW-LW pocket radio that was even smaller. But Sinclair had learned the advantage of shouting his wares out loud. It was a lesson that even to this day Westwood himself never bothered to get the hang of.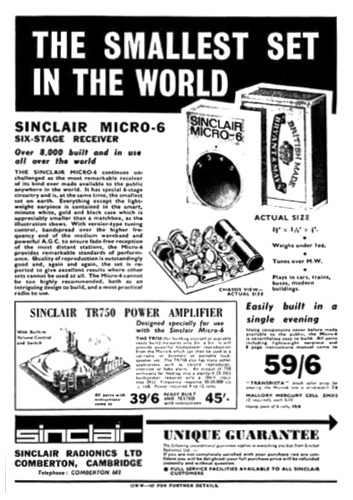 The world's smallest radio... almost. Sinclair's Micro-6
What Westwood did know about was making stuff. "Engineering... was always my hobby, even when I was very young," he told Sinclair User. "I had to take everything to pieces and gradually I was able to put it together again."
Like Sinclair, Westwood was self-taught, and his purely pragmatic approach to the sometimes near-impossible projects Sinclair dreamed up kept him in the forefront of the organisation as it grew through the mid- to late-1960s selling low-cost radios and hi-fi equipment.