This article is more than 1 year old
Jim Westwood, home micro revolutionary
We salute Sinclair's chief geek
Enter the computer
The Executive and its successors were market-winners. But Sinclair's heart was elsewhere. Westwood revealed in an interview with the Independent in 2008 that almost from their first meeting Sinclair's central goal had been to build a pocket TV. "We exhibited one at a trade fair in 1966," says Westwood. "It went to prototype, but it was before its time. We could design it, but could we mass-produce it? No."
In 1973, Sinclair attempted to launch a small portable TV for £200, followed by a second, the MTV-1, in 1978 at half that price. Westwood told the Independent: "We needed a price nearer £50."
The devices didn't sell. Undeterred, Westwood's team persevered, designing a novel "flat screen" 2in CRT that bent the electron beam through 90 degrees, and a special chip to control its core functions. In 1983 this appeared on the market as the FTV1 for £79.95. Sir Clive Sinclair - he was knighted that year - confidently predicted sales in excess of a million a year. In total, the FTV1 sold only 15,000 units.
The first Sinclair computer, the MK14, was little more than a reference design supplied by National Semiconductor for its SC/MP processors, but released as a niche hobbyist kit at the suggestion of Chris Curry. Curry had established for Sinclair a new company, Science of Cambridge, while Clive was extricating himself from the by-then government owned Radionics.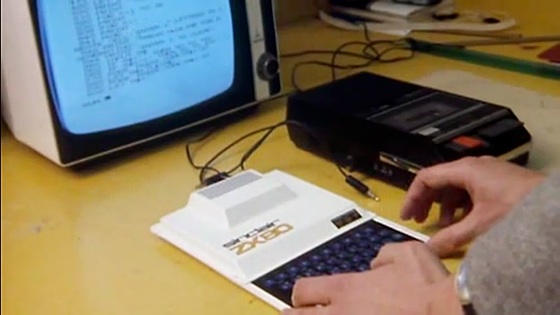 The first sub-£100 computer: Sinclair's ZX80
Source: BBC
The MK14 was launched in 1977 while Sinclair himself was still immersed in the pocket TV. Curry's departure the following year and the foundation of the company that eventually became Acorn Computers jerked Sinclair into the realisation of a market opportunity threatening to slip away. Once again, Jim Westwood came to the rescue, and the result, in 1980, was the groundbreaking ZX80.
Westwood stayed with Sinclair through the 1980s, developing the ZX81 and its successor, the Spectrum. After Amstrad acquired Sinclair Research - as Science of Cambridge had become - Westwood co-founded Cambridge Computer with Sinclair in 1986 to design the hardware for the radical battery powered portable Z88 computer and later to create the Astra set-top box and its associated satellite dish, the "Squish".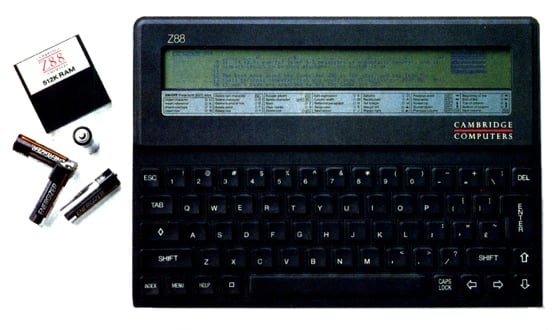 Portable 'puter: Cambridge Computer's AA-powered Z88
The pair parted company around the turn of the decade when Westwood left to form his own private consultancy. He later joined set-top box maker Pace, and now, in his early 60s, works as hardware development manager at set-top box manufacturer Amino. ®
Reg Hardware extends its thanks to all the retro computing fans whose enthusiasm and scans helped make this feature possible. The author also wishes to thank Jim Westwood for dotting and crossing the historical Is and Ts