This article is more than 1 year old
Halo: Combat Evolved Anniversary Edition
Bark of the Covenant
Review Love it or hate it, it's impossible to ignore Halo's legacy. With the exception of Super Mario, no other videogame series has been as critical to the success of its target platform - or as influential on the videogames industry as a whole.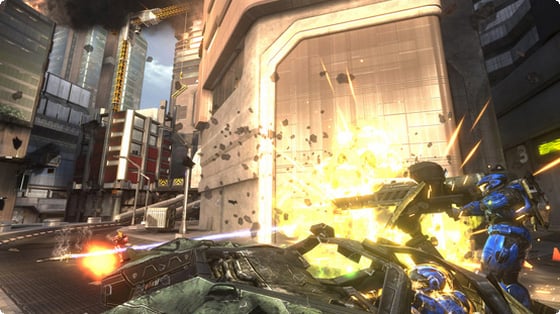 Urban jungle
Arguably the most important launch title ever, Halo: Combat Evolved single-handedly made Microsoft's attempt to muscle into the console business one to be taken seriously. Four acclaimed sequels and one real-time strategy spin-off later, Microsoft's poster-boy capped off a phenomenal decade by pipping Call of Duty to take the award for the greatest videogame franchise of all time in last year's Guinness Book of Records.
Halo's enduring critical and commercial success secured it a future beyond creator Bungie's involvement. So when the developer left to work on a new multiformat game, Microsoft established 343 Industries, an in-house team comprising former Bungie and Pandemic Studios staff, to continue the legacy.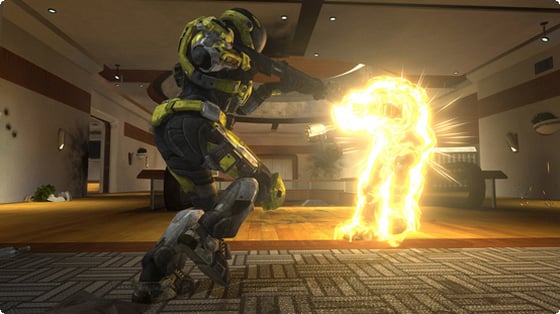 Glow ahead, make my day
To tide fans over until Halo 4, 343 Industries' first major output is a remastering of Combat Evolved. But it's a vastly different proposition to hi-def remasterings such as Resident Evil 4 and Ico & Shadows of the Colossus Collection.
Where those updates simply polished last-gen games with HD resolutions and improved frame rates, Halo Anniversary Edition reconstructs the original's visuals from the ground up using Halo Reach's engine. The results are nothing short of spectacular.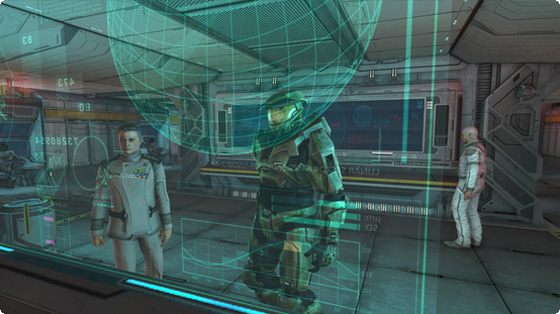 Total eclipse of the chart
An awe-inspiring labour of love, no polygon has been left unturned. 343 Industries has wrung every last drop from Reach's engine to modernise the decade-old graphics - even including 3D for those suitably equipped. And boy does it wants you to know it.