America's biggest banking institution had its brand dragged through Web2.0rhea, after an imposter pretended to be the Bank of America on a newly-created and quickly deleted Google+ page.
As noted by TalkingPointsMemo.com, the fake profile was apparently created just a day after the Chocolate Factory launched its Google+ Pages for businesses.
On the profile's About page, the spoof account described the Bank of America thusly:
"We are committed to making as much money as possible from usury, coercion, bribery, insider trading, extortion, and debit card fees as possible."
Photos, images and other posts were also added that ridiculed the bank's brand.
One such message, posted on 8 November, read:
"Starting tomorrow, all Occupy Wall Street protestors with Bank of America accounts around the country will have their assets seized as part of BofA's new Counter-Financial-Terrorism policy."
It comically added: "You will sit down and shut up, or we will foreclose on you."
Google quickly removed the page, following complaints from the bank. But presumably there are red faces at the company that has been bigging up the social network platform as a sound identity verification and security estate on the web.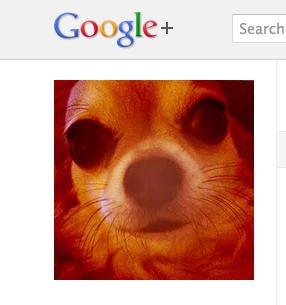 It has previously come under fire for trying to banish anonymous users from accessing the service. However, the Bank of America episode demonstrates that on the internet, anons will always find a way in.
Indeed, the Vulture Central pet chihuahua can attest to that. ®