The Register Guide on how to stay anonymous (part 3)
Browser privacy at work
---
Changing up the internet
Microsoft's utter dominance of the browser market in the early 2000's fed a corporate hubris that resulted in software stagnation. Corporations wanted a stable platform to develop against, and for the longest time Microsoft felt IE6 was "good enough." The real world is no longer so clean and simple.
There are solid business cases for the use of alternate browsers. Microsoft makes an excellent mass market browser, but the lack of a browser extension community has harmed its ability to reach out to the growing number of users who need their browser to do something different.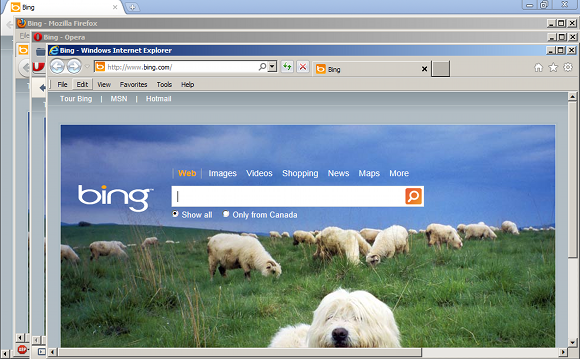 Firefox's plug-in library is unmatched. Many of these plug-ins offer time-saving productivity enhancements simply unavailable to IE users. Google's Chrome holds the speed crown for most common workloads. In an increasingly JavaScript-enabled cloud computing world, Chrome's raw speed provides a significant advantage over Internet Explorer. Some businesses even find uses for Safari or Opera.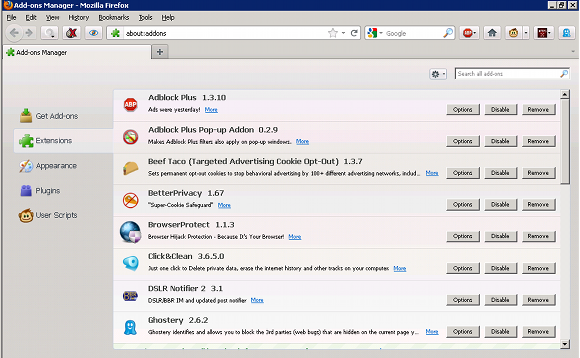 Plug it in, baby (click to enlarge)
Chrome in particular is starting to see rapid enterprise uptake. Chrome officially supports many enterprise features, including Active Directory GPOs. This brings Chrome within reach of IE's manageability.
More importantly, Chrome offers the ability to whitelist, blacklist, and force installation of extensions. This includes the ability to host extensions on your own server.
Though Chrome's enterprise configurability is second only to IEs, this enterprise functionality does have its drawbacks.
While not officially supported by Mozilla, there are third parties attempting to make Firefox deployable in an enterprise fashion. While a significant first step, these projects are either abandoned, nascent, or lacking in critical granularity regarding browser extension configurability. Efforts are ongoing, supported by a determined user base.
Neither Apple's Safari team nor Opera seem particularly interested in extending enterprise functionality to their browsers. This last is a shame; the emerging importance of non-Microsoft platforms - especially mobility - makes cross-platform browsing more important than ever.
We are far from the Utopian dream where coding a website to standards results in software that will work across all browsers and platforms. All browsers have quirks. Not all businesses can afford the developer time and expertise required to support all iterations of all browsers. Businesses - especially when coding complex internal-use sites - require a stable target to code for.